A shocking video has been released that shows the moment a motorcyclist had to dive out the way of an oncoming truck as it ploughed into his Ducati bike.
Rider Ross Parry's headcam footage shows him driving down a London road when the HGV suddenly turns the corner straight into his path. He screams out and quickly jumps for his bike just before the large truck strikes his Ducati motorcycle.
After getting back on his feet, the headcam footage shows the motorcycle crushed under the front wheels of the truck. Despite the life-threatening incident, Parry manages to maintain his composure as he speaks to the driver of the HGV who leaves his vehicle to inspect the damage.
A witness at the scene then comes over to ask if Parry is okay, before hugging him.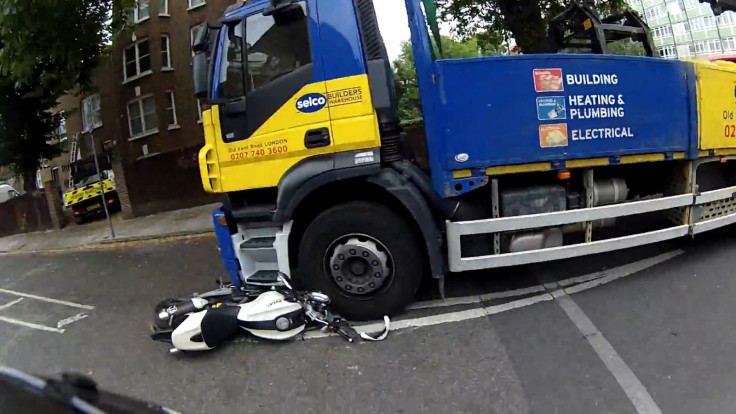 Parry, who posted the video to his YouTube page under the name Bigsmokeandthemomster, stated underneath the video post:
"Finally the shock is kicking in... I realise how lucky I am to be in one piece today! I uploaded this video with the hope it will raise awareness of how dangerous the roads can be and how we all need to keep in mind hazards like blind spots! There are lessons for all of us here going forward! Please stay safe out there folks!"
After being posted online on 20 July the video has now gone viral, racking up over 300,000 views on YouTube.