The Duchess of Cambridge, Kate Middleton, was joined by Mary Berry at the Royal Horticultural Society's Garden Wisley. Kate had helped co-design the garden which she and Berry, who is considered to be "Baking Royalty," opened to the public.
Kate had previously designed a garden at the RHS Chelsea Flower Show Event. RHS Garden Wisley has been greatly influenced by Kate's previous design. Kate helped create a space which children could enjoy playing in while getting in touch with nature. During her speech, Kate emphasised the importance of parents aiding their children's physical and mental development.
The Duchess loves gardening and advocates spending time amidst nature. RHS Garden Wisley now has trampolines surrounded by trees, tree houses which are linked by walkways with slides on the sides, and a willow pod. These exciting additions ensure that children will enjoy playing in the garden where they can escape the concrete jungle with their parents.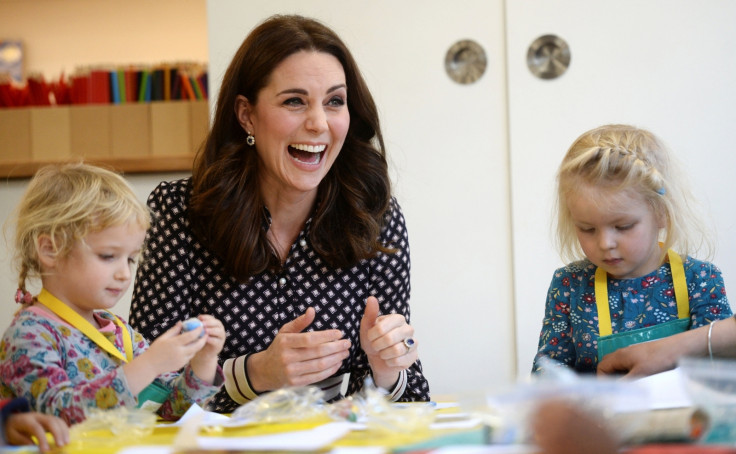 The Mirror shared pictures of Kate and Berry at the opening. Children present at the event gave the Duchess some sweets to give to Prince George. Kate appreciated the gesture and told the children that the Prince will enjoy the gifts very much.
During the Chelsea Flower Show Festival, Kate was accompanied by her children and her husband. Prince George, Prince Louis, Princess Charlotte and Prince William enjoyed the water features and the wooden teepee at the festival. George even gave the garden a high score of "twenty" when asked whether he enjoyed his day there.
RHS Director General, Sue Biggs, appreciated Kate's involvement in the project. She emphasised that the flagship garden would attract more visitors since it had been co-designed by the beloved Royal Family member.
Kate wore a white shirt-dress with floral prints created by New Zealand based designer Emilia Wickstead. The dress is currently being sold for £1635 ($2,023). However, the Duchess' choice of footwear might not be appreciated by Queen Elizabeth II. According to The Sun, Meghan Markle's habit of wearing wedges and ripped jeans did not make the Queen happy. Kate wore wedges with her dress at the RHS Garden Wisley event, which complimented her dress but may not be up to the Queen's dress code standard.