DuckDuckGo has grown by 600% since Apple added it as a search option over Google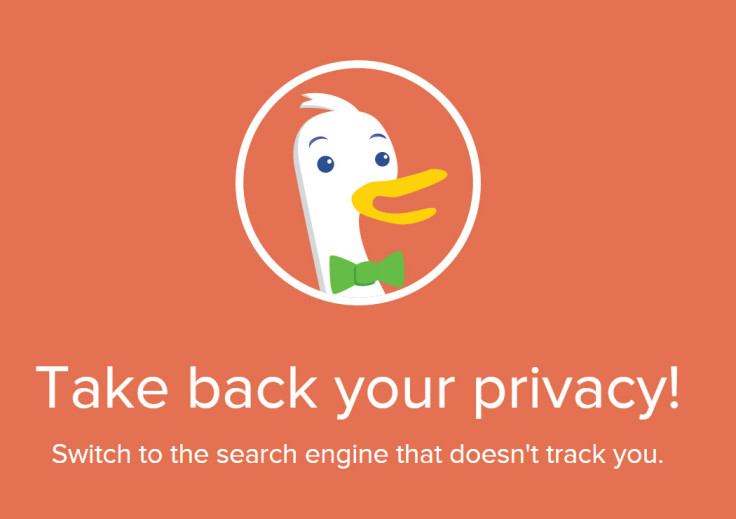 Anti-Google search engine DuckDuckGo has enjoyed a tremendous growth in visitor traffic of 600% in the last two years, partly due to Apple adding the service as a option in its operating systems.
DuckDuckGo is a community-driven search engine that promises not to track users, so no personal information is collected by the company. Launched in 2009, the search engine hit one million searches in February 2012 and, as of 23 March, is used for over nine million searches per day.
Gabe Weinberg, DuckDuckGo's CEO, told CNBC that the search engine's traffic has grown exponentially due to Apple adding the service as an option in both the mobile operating system iOS 8 and in Safari 7.1 on the Mac.
iOS 8 has multiple search options including Google, Yahoo and Bing, and Google has stated in the past that a huge amount of its mobile search traffic comes from iOS devices, where Google is the default option in the Safari mobile browser.
However Weinberg also attributed DuckDuckGo's success to a rise in consumers concerned about their privacy online following Edward Snowden's NSA revelations.
Edward Snowden turned whistleblower in 2013 when he leaked multiple documents revealing that the NSA and its UK cousin GCHQ had been spying on the internet communications of millions of people around the world, as well as monitoring phone conversations in the US and tapping the phones of foreign politicians.
At the moment, DuckDuckGo is used for three billion searches a year, and as it does not track users' information in order to serve up targeted ads, relies purely on keyword advertising, whereby you receive ads depending on what you searched for.
"It's really a myth that you need to track people to make money in search. Google tracks you on all these other sites because they run huge advertising networks and other properties like Gmail and photos, and they need that search engine data to track you. That's why ads follow you around the internet," Weinberg said.
"What consumers don't really understand is that their data is being leaked for other reasons that they don't really realise."
© Copyright IBTimes 2023. All rights reserved.