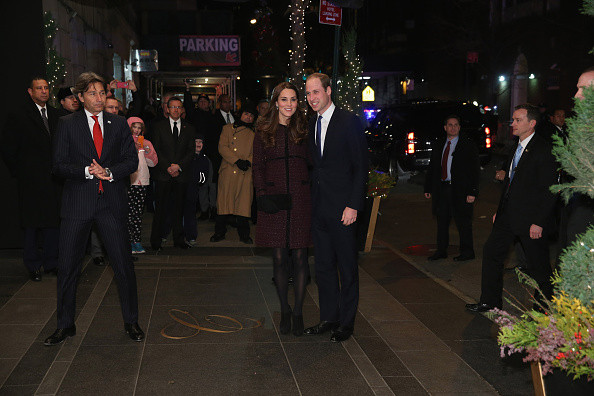 The Duke and Duchess of Cambridge have touched down in New York for their first official tour of the east coast.
The royal couple were greeted by cheering crowds when they arrived at the Carlyle Hotel, where they will stay during their whistle-stop tour. William's mother, Princess Diana, also stayed at the luxury hotel when she visited the city in the 1980s.
The couple will attend seven official engagements during the three day whirlwind tour. They will be guests of honour at a private dinner held on behalf of American Friends of the Royal Foundation in New York to raise funds for the couple's Scottish alma mater, St Andrews University, which is celebrating its 600th anniversary.
The Duchess of Cambridge, who is now five months pregnant, will visit a programme for disadvantaged children in New York City, accompanied by the mayor's wife Chirlane McCray.
The Princess will pay a visit to the Northside Centre for Child Development in Harlem, which specialises in providing mental health and other services to disadvantaged children.
Centre director Dr Thelma Dye said: "We are so pleased, it is such an honour. For her to bring global recognition to the importance of children's mental health is thrilling and it helps us do our work even better. We've done a lot of research on protocol and the children are so excited."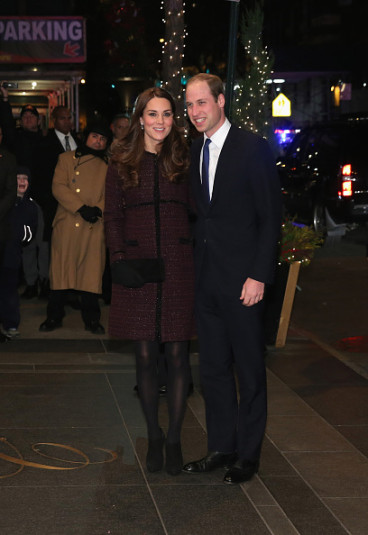 Meanwhile, on Monday Prince William will head to Washington, where he will be hosted by President Barack Obama and his wife, Michelle, at the White House. He will attend an Oval Office meeting with the president and will be introduced to Vice-President Joe Biden. William first met Mr Obama during the president's visit to London in 2011.
The royals will also pay their respects at the National September 11 Memorial and Museum and will later take in an NBA basketball game.
Danny Lopez, the British consul general in New York, said there had been "incredible interest" in the visit and a huge "level of excitement" from the people in the city.
Security for the royal couple has been increased for the visit, following protests in the city after the death of Eric Garner atthe hands of a police officer.