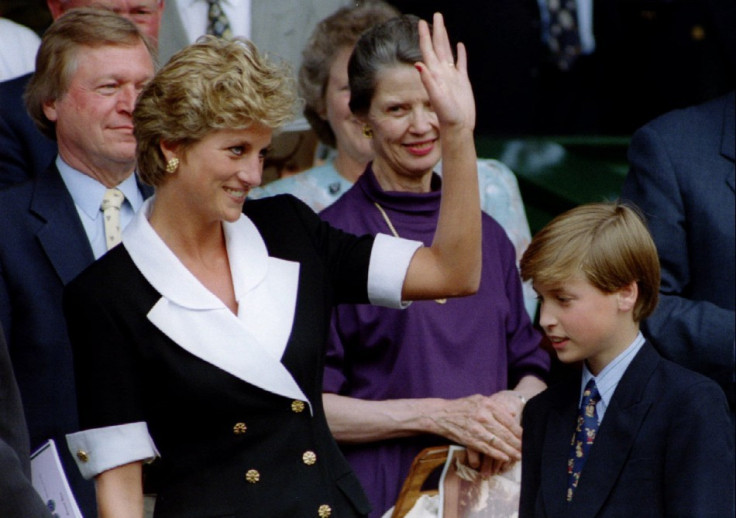 Kate Middleton and Prince William have arrived at Child Bereavement UK's centre in Saunderton, Buckinghamshire.
The royal couple visited the charity to meet staff and bereaved families who have been helped by the service it provides. On arrival, they were presented with two soft toys for their forthcoming baby.
The Duke of Cambridge has been a patron of the charity since May 2009. Speaking at the time, William said he wanted to support Child Bereavement UK because he knew how it felt to lose his mother, Princess Diana, at a young age.
He told the Daily Mail: "Yesterday I became Royal Patron of the Child Bereavement Charity. I took on this role because I know what it is like to lose someone you love so much.
"Losing a child or being a child when your parent dies is the awful reality for over 23,000 families in Britain every year.
"Initially, there is a sense of profound shock and disbelief that this could ever happen to you. Real grief often does not hit home until much later.
"For many it is a grief never entirely lost. Life is altered as you know it, and not a day goes past without you thinking about the one you have lost.
"However, I also know that over time it is possible to learn to live with what has happened and, with the passing of years, to retain or rediscover cherished memories."
The Duke and Duchess will now meet with staff from the charity's Bereavement Services and Training and Fundraising teams, before meeting with families involved in the Children and Young People's Service, the Young People's Advisory Group and a Parents' Support Group.
Honour and privilege
The charity supports families when a baby or child dies or is dying, or when a child is facing bereavement.
Speaking about the royal visit, Ann Chalmers, Chief Executive has said: "The Duke of Cambridge has been our Royal patron since March 2009. The Duke takes a keen interest in our work supporting bereaved families and training the many professionals working at the front line of bereavement support.
"We are honoured that The Duke and Duchess are making a visit to our charity offices in Buckinghamshire where they will see first-hand some of the groups we run with bereaved children, young people and parents.
"It has been a privilege to have the Duke of Cambridge lend his support to our work; his involvement has made a huge, positive difference to Child Bereavement UK."
On Friday, Kate will attend a volunteer training day at the Scout Association in Newby Bridge, Cumbria.
The duchess, who is expecting her first child in July, appeared at the St Patrick's Day Irish Guards visit on Sunday, where she presented traditional sprigs of shamrock to the officers, guardsmen, and her husband.
She spoke about her pregnancy with guardsman Lee Wheeler, 29, who said: "I was talking to her about the baby, of course. I asked her 'do you know if it's a girl or boy', and she said 'not yet'. She said 'I'd like to have a boy and William would like a girl'. That's always the way.
"I asked her if she had any names yet and she said no. I said I suppose you've got to stick to traditional names."
Guardsman Jason Perry, 33, also discussed the forthcoming baby: "I wished her congratulations and said I hoped everything is fine. She said 'yes it is'. I asked her if she was excited to be having her first child. She said 'very'."