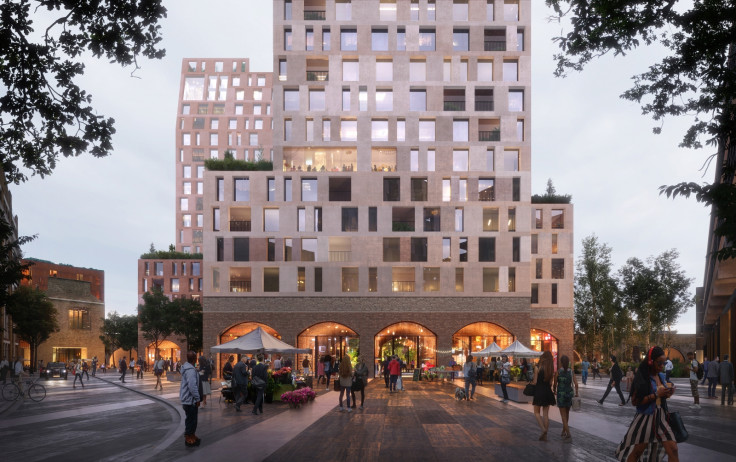 The Duke of Westminster plans to build a £500m ($637m) development in south London, amid the housing shift in the capital towards long-term renting among young Londoners.
The Duke's family-owned Grosvenor developer – which owns swathes of central London's most exclusive districts – said it will build 1,500 new rental homes, along with a secondary school and 85,000 square feet of retail and leisure spaces in Bermondsey.
It said the move was its response "to the generational shift to renting in London" aimed at "reaching wider spectrum of people".
The 340-year-old company said the project would create over 900 jobs and boost local spending by £30m a year.
The 12-acre site will be created by architectural firm Kohn Pedersen Fox Associates on what was a former biscuit factory, and was later used for exhibitions by Damien Hirst and other Young British Artists in the late 1980s.
The project reflects a move by developers in London to build more affordable housing as oversupply and post-Brexit uncertainty have dragged on prices at the top end of the capital's property market.
Chief executive of Grosvenor Britain & Ireland Craig McWilliam said: "London's housing shortage is too often creating polarised outcomes, with homes for the few who can afford to buy them, and those allocated social rented accommodation.
"We are sharing our ambitions in Bermondsey to meet the needs of many on low and middle incomes who are locked out of London's housing market."
Grosvenor owns large parts of Mayfair and Belgravia as well as land and property in the US, continental Europe and Asia. In the UK and Ireland the firm has £5.1bn of assets under management.
Last August the sixth Duke of Westminster, Gerald Cavendish Grosvenor died at the age of 64, to be replaced by his 25-year-old son Hugh.
The family's property empire was founded in 1677, when Sir Thomas Grosvenor married the 12-year-old heiress Mary Davies and came into possession of 500 acres of swamp, pasture and orchards to the west of London.