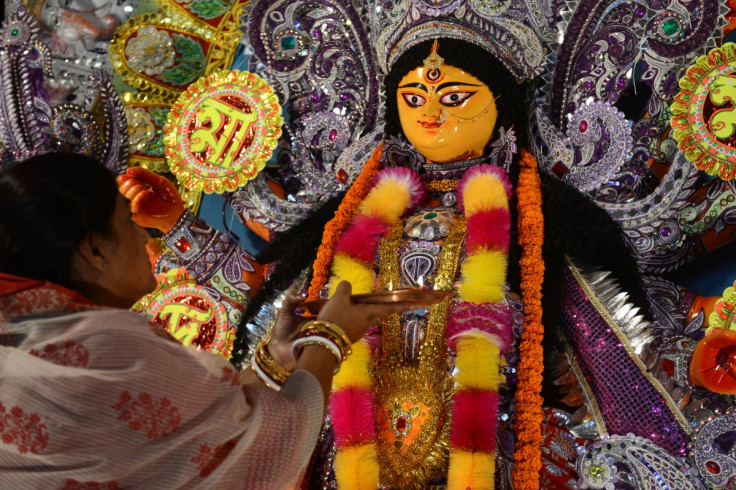 Dussehra is celebrated by Hindus in India to mark the victory of good over evil. According to the Hindu calendar, the day is commemorated on the tenth day of the month of Ashwin and marks the end of Navratri or nine nights. Each of the preceding nine days before Vijaya Dashami represents a powerful manifestation of Durga, the goddess of power.
Two mythological stories are associated with the festival of Dussehra. The first one is related to Lord Rama, who fought the 10-headed demon Ravana. The demon had kidnapped Rama's wife Sita, and held her captive in his kingdom of Lanka. As Rama won the battle by killing Ravana and rescuing his wife, the end of Navratri is celebrated by burning huge effigies of Ravana.
The second and most popular mythology suggests that on Vijaya Dashami, goddess Durga defeated and beheaded Mahishasura (the buffalo demon) with a trident while riding a tiger. The Hindu female goddess, also known as mother Shakti (power), eliminated him in order to save the world from his evil wrath.
With much fervour and grandeur, different parts of India celebrate Navratri and Dussehra in their own unique ways. During the festival, people in the north of India fast and worship each incarnation of the goddess.
On the other hand, the southern part of the Indian peninsula, observes Navratri by displaying a collection of toys and miniature artifacts they have inherited over generations. The toy exhibition is popularly known as Bombe Habba in Karnataka, Bommala Koluvu in Andhra Pradesh and Golu or Kolu in Tamil Nadu.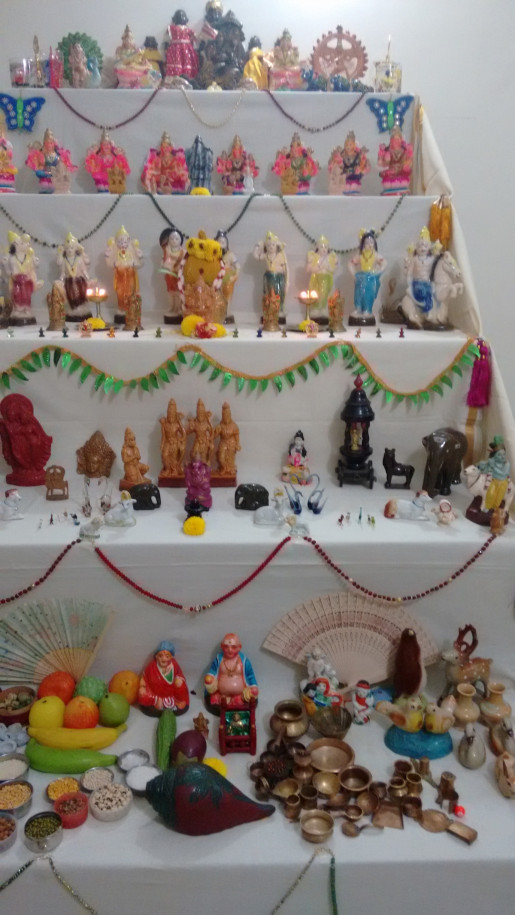 "Some of the artifacts that have been passed on to us over the past generations are almost 100 years old," Priya, a former management consultant who is now a full-time mother told IB Times UK. "It is a tradition to add new toys/dolls every year during Navratri and extreme care is needed to preserve the collectibles in order to pass them on to the next generation," she added.
In the eastern states of West Bengal and Odisha, the idol of mother Durga is worshipped for five days in beautifully decorated and elevated stages (pandals). On the day of Vijaya Dashami the idols are immersed in water bodies marking the end of the festivities.