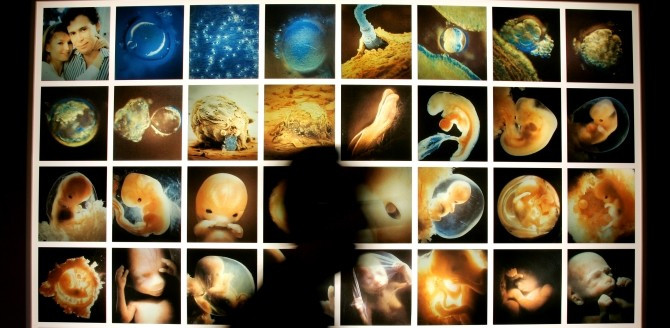 A Dutch sperm donor is reported to have fathered 102 children after flouting rules and donating at 11 different clinics. The authorities in the Netherlands have launched an investigation into the man whose identity has not been disclosed.
Under Dutch law sperm donors can father no more than 25 children. This is intended to minimise the admittedly slight risk of people unknowingly entering into a relationship with a half sibling in later life.
Donors are required to sign contracts pledging not to donate at different clinics, but these forms are rarely checked or enforced, said Dutch broadcaster RTL.
The Dutch gynaecologists association, NVOG, added that a second man has also donated sperm at two fertility clinics, fathering two children.
Both men even offered their sperm outside of clinics on the internet and through personal contacts as well.
The gynaecologists association was tipped off about the men after it was approached by a group of single mothers. It has urged all clinics to stop using the men's sperm immediately.
The body also called for a central sperm and egg donor registration 'to prevent such situations from happening'.
The Dutch health care inspectorate has launched an official investigation into these donations.
The donor of the 102 children was tracked down and told a Dutch daily that his motive "was not to have as many children as possible."
He said: "I just like to do it and to make people happy. It makes me feel helpful. The gratitude of doctors and prospective parents is great. Clinics are already happy if they have a donor who passes the screening."
In May, the head of a Dutch fertility clinic was accused of using his own sperm rather than that of donors to father around 60 children.
Jan Karbaat, who died aged 89 in April, ran one of Holland's largest sperm banks in the town of Barendrecht, near Rotterdam, and billed himself as "a pioneer in the field of fertilisation."
Some mothers even reported that before the insemination, Karbaat walked to a room next door saying he would get "fresh semen."
Karbaat denied for years that he had used his own sperm in the fertility clinic that he had run since the 1980s, but always refused to take a DNA test.
Only after he died was his DNA taken, with matches being found among those who used the clinic.
The amount of positive tests could rise if more parents who had undergone treatment at Karbaat's fertility clinic and their children come forward for a test.