Dutch Tourists Arrested for Spreading 'Gay Propaganda' in Russia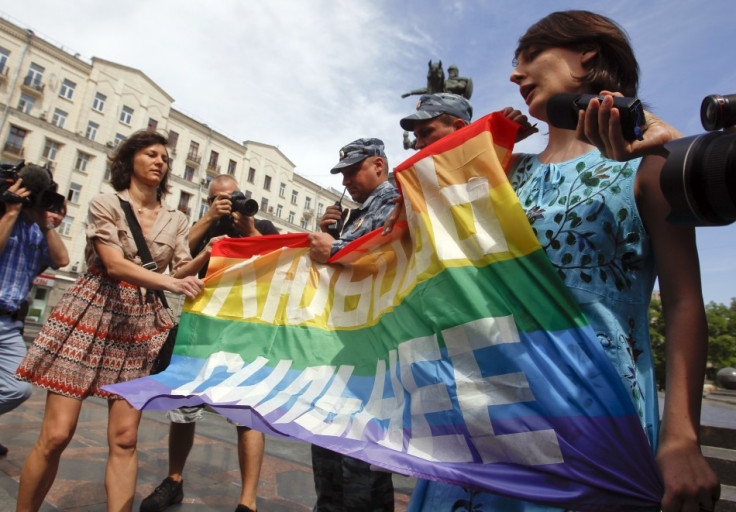 Four Dutch tourists shooting a film about gay rights in Russia have become the first foreigners to be arrested under the country's controversial new law about spreading 'gay propaganda'.
The four filmmakers were questioned by police after they were found recording a gay rights film at an event in the northern Russian city of Murmansk. It is alleged the group interviewed a 17-year-old homosexual about his views on gay rights in Russia.
The Dutch citizens were taken in by police and accused of violating a new law passed in Russia which forbids spreading "propaganda of non-traditional sexual orientation" towards children.
The law also bans gay rallies and makes it an offence to suggest that gay relationships are equal to "traditional", or heterosexual ones.
"They were discussing human rights when suddenly the police and migration officers burst inside," said Maria Kozlovskaya, a lawyer from a St Petersburg-based LGBT network.
The four, including Kris van der Veen, a left-wing councillor from Groningen and gay rights activist, were questioned for eight hours by police before the case was later dropped.
The four were fined 3,000 roubles each (£61) for violating visa rules and had their film confiscated by police.
It is believed this is the first time foreigners have been arrested under Russia's new 'anti-gay' laws, which could have seen the tourists jailed for up to 14 days and deported if found guilty.
"Instead of sitting on the plane, we're still in Murmansk," Van der Veen wrote on Facebook following the group's arrest. "It's about the documentary, homosexual propaganda. It's going alright, but it's not clear what to do next. There has been lots of support and help from activists and the consulate."
Van der Veen later added: "Leaving by car after a bizarre day in court. I believe there is no case."
The Dutch foreign ministry said it was "concerned about the arrests" and was "doing everything possible to provide support to the group".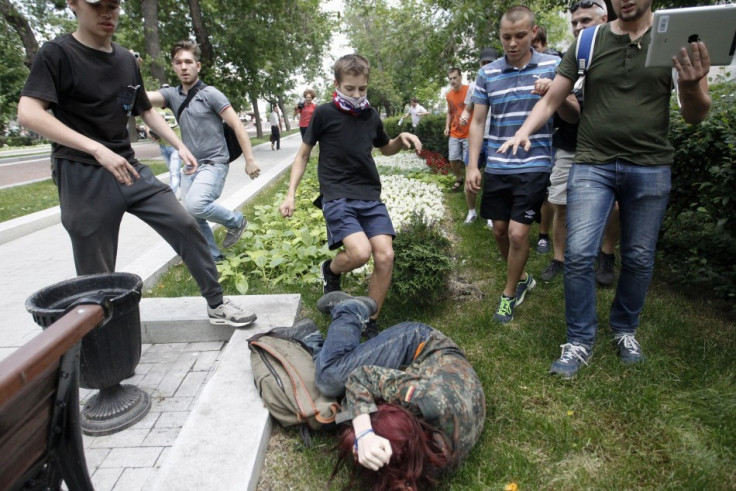 The law, which was passed by President Vladimir Putin in June, has been criticised by human rights groups as a bill which could fuel homophobic attacks in the country. Activists allege violence against homosexuals has increased since Putin returned to power.
Under the new law, fines can be imposed on those who provide information to minors about the homosexual, lesbian, bisexual and transgender communities.
Public displays of affection or activities regarded as counter to the law may also lead to fines, arrests and deportations.
© Copyright IBTimes 2023. All rights reserved.