Philippines President Rodrigo Duterte has said he will not legalise same-sex marriage, backtracking on his campaign pledge to support legislation allowing gay unions.
In a speech on Sunday (19 March), Duterte declared that marriage should only be between a man and a woman. He said the Philippines as Asia's bastion of Catholicism would not be following the US and several European countries in legalising same-sex marriage.
Referencing Time magazine's recent cover story featuring a transgendered woman, Duterte said: "That is their culture. That is for them. That can't apply to us, because we are Catholics."
"And there is the civil code, which states you can only marry a woman for me, and for a woman to marry a man. That's the law in the Philippines," he continued in a speech to the small Filipino community living in Myanmar, where he was carrying out a two-day visit to bolster trade and investment ties.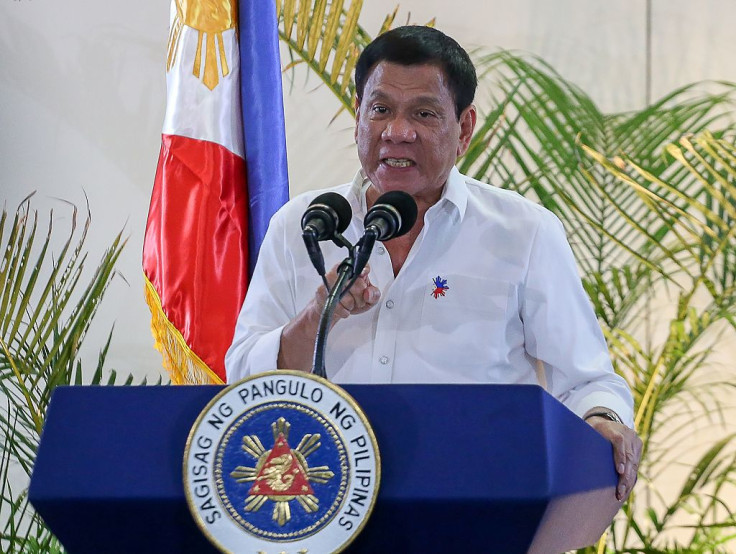 Duterte added that he was simply following the country's religious and civil laws, emphasising that he does not personally object to homosexuality. Two of his brothers-in-law and some of his cousins are gay.
"I have nothing against them, but you have to stick to where God placed you," he said, adding that no one has the power to "erase the great divide between a woman and a man".
Duterte's announcement completely contradicts comments he made during the 2016 presidential campaign, when he declared support for legislation allowing same-sex marriage. In January 2016, he said there seemed to be "an error in the bible" when it stated that marriage must only be between men and women, telling rallies that it should have said marriages were for "Adam, Eve and the gays".
He has done little to realise this campaign promise. A bill protecting the rights of gays and lesbians has been placed on the back-burner, with Duterte and his political allies arguing that it is not a priority.