Philippine president Rodrigo Duterte confirmed his reputation as the world's most flamboyant leader when he ordered the destruction of 20 sports cars worth $1.2m (£860,000), which had been smuggled into the country illegally.
The 72-year-old watched a bulldozer take just three minutes to crush the Porsches, Mercedes, Jaguars and Corvettes seized in the Port of Manila.
Traffickers had hoped to smuggle the cars into the Philippines in a bid to avoid taxes.
Duterte has grabbed headlines around the world for his no-nonsense approach to domestic crime, in particular the illicit drugs trade, showing scant regard for judicial procedures and human rights along the way.
His latest stunt was intended as a warning to smuggling gangs working in the Pacific archipelago, where customs officials seized $2.93m worth of illegally imported vehicles last year.
A further 10 vehicles were destroyed in a similarly ostentatious style in the cities of Davao and Cebu, Reuters reports.
"Give it to the buyer of steel," Duterte said after the bulldozer had flattened the cars. "They [criminals/buyers] cannot have cars like that. But they can get something, make toys out of it."
A raft of government employees joined Duterte to watch the wrecking show – among them was finance minister Carlos Dominguez.
He told journalists: "It does not pay to evade taxes in the Philippines so might as well stop trying, because you will never succeed."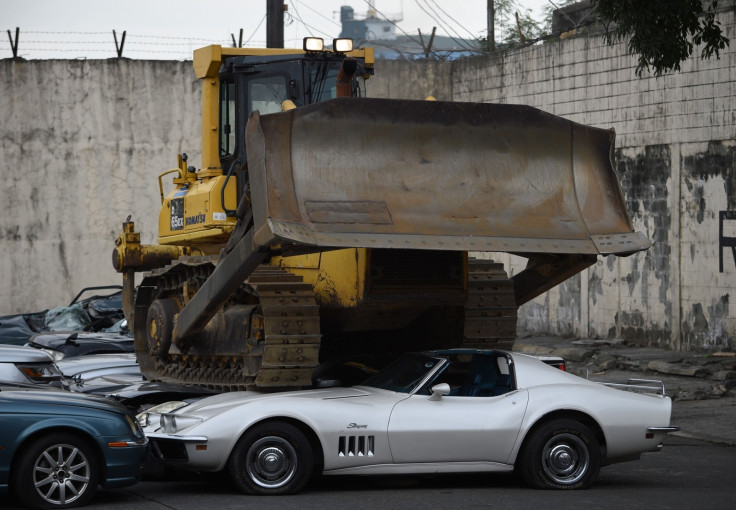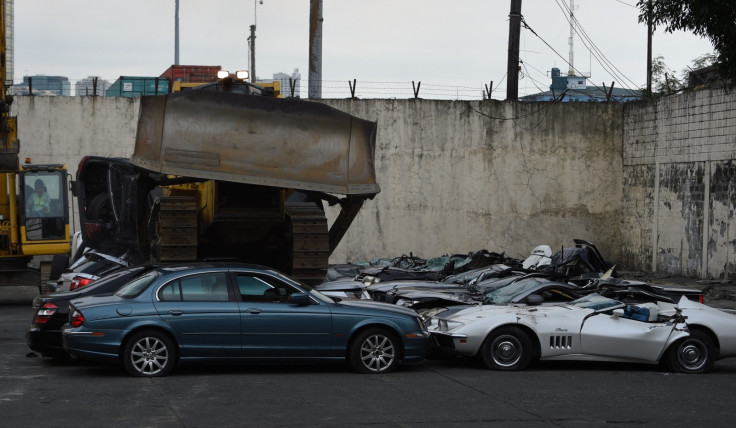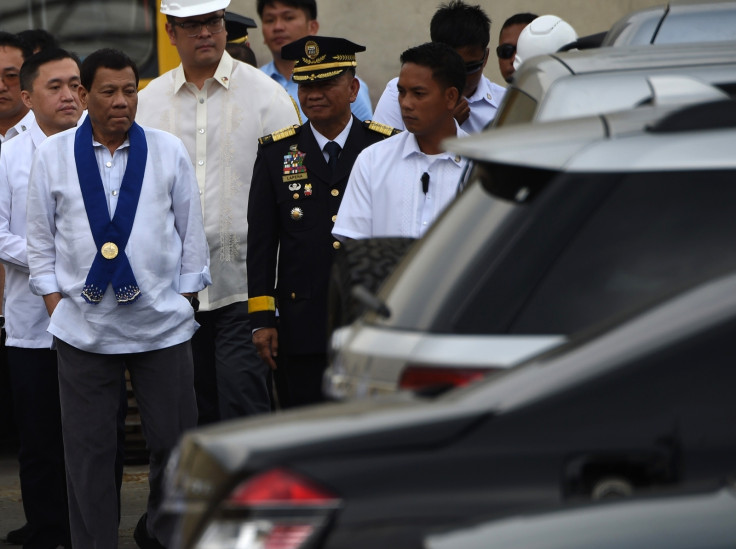 Duterte's Philipines
Duterte, a former lawyer, became president in 2016 after running a law and order campaign in which he promised to execute drug dealers, boasting that he had previously done so as mayor of Davao City.
He appears to have been good to his word. Human Rights Watch notes that there was a 20-fold increase in police killing drugs trade suspects in the six months after he came to power.
In addition, official records state that several thousand suspected criminals have been killed by unknown vigilantes since Duterte came to power. It is widely thought that many of these deaths may have been carried out by, or had the backing of, Duterte's government.
In all, an estimated 10,000 people have been killed without facing trial underneath Duterte's leadership, drawing condemnation from rights groups and leaders around the world.
However, the policy is popular with large swathes of the population. In addition, US President Donald Trump is reported to have praised the former lawyer for his approach to the issue.
A leaked transcript of a phone conversation between the two obtained by the New York Times quoted Trump as telling Duterte he had done an "unbelievable job on the drug problem".