Philippines President Rodrigo Duterte announced on 23 March that he is considering imposing martial law across the country to support his war on drugs. The 71-year-old, who has been globally criticised for disregarding human rights to curb illegal drugs trade, told reporters that martial law could solve more than just the country's drug problem.
"If I declare martial law, I will finish all the problems, not just drugs," said Duterte. "I will allow the military to try you and put you to death by hanging," he said in reference to the growing presence of Islamic State in south Philippines.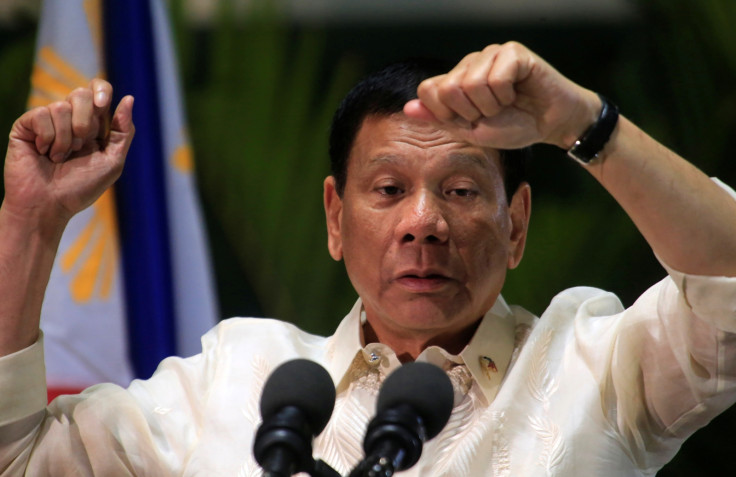 The president recently returned from a visit to Thailand, which is under military rule. This is not the first time the former Mayor of Davao City has threatened to implement martial law. Speaking at the 35th anniversary of the ruling PDP-Laban party earlier this month, he said that he would use the "extraordinary powers of the presidency" to target the Islamic terror outfit Abu Sayyaf.
"If you continue to kill innocent children and continue your slaughter there, then you are asking for something which I can readily give," said Duterte. Abu Sayyaf is known for kidnapping people for ransom and killing them if their demands are not met.
During his press conference on Thursday, he also spoke about plans to appoint leaders of more than 42,000 districts (barangays) – a position that would otherwise be earned through elections scheduled for October.
"We are looking for a way to just appoint the barangay captains," Duterte said, adding that it was the only way to weed out officials involved in the drug trade. "Narco-politics has entered the mainstream of Philippine politics," the Inquirer quoted him as saying.