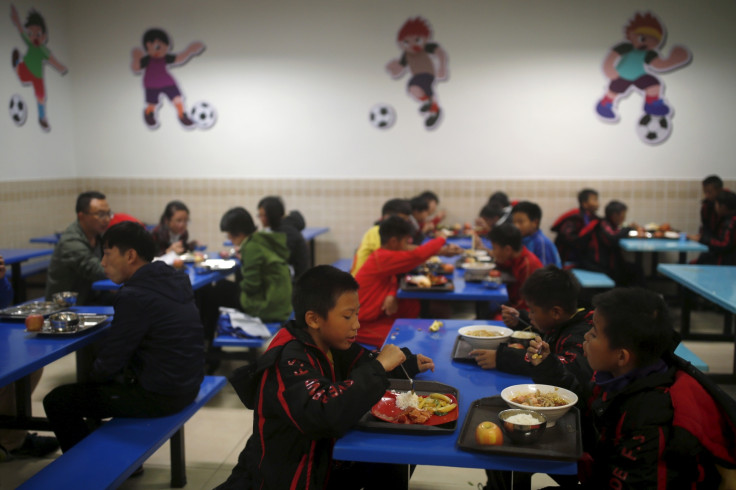 Two children have died and further 20 injured after a stampede in a primary school bathroom in central China.
Chinese state media has reported that on Wednesday morning (22 March) pupils at the Number Three Experimental Primary School in Puyang were packed into a bathroom when others started pushing in.
The state-run Xinhua news agency said students crowded into a toilet during the morning break, around 8.30am, in the school in Hunan Province.
They did not confirm any other details about the incident.
All of the injured children have been taken to a nearby hospital, where some are reported to be in a serious condition, according to the BBC.
While the incident is being investigated by Chinese authorities, the South China Morning Post reported that a parent of a student at the school posted on social media that the stampede occurred when children panicked when a bathroom wall collapsed.
Puyang county's government told the Associated Press (AP) that the incident was under investigation, but declined to offer further details.
The k618.cn news portal stated that local family planning officials had said there was one death.
The ages or names of the children killed or injured in the stampede have not been made public.
The country's most deadly stampede in recent years left 36 people dead in 2015 in a crush near Shanghai's riverfront on New Years Eve.
A further 47 people were injured in the stampede, with most of the victims in their twenties.
The year before, six children died and 25 others were injured during a stampede on a school staircase in southwest China.
Also that year, 14 people, including six children were killed in a stampede at a mosque belonging to a Muslim ethnic minority in northwestern China.
The stampede occurred when traditional cakes were being distributed at a ceremony at Beida mosque in Xiji town, the official Xinhua news agency reported at the time of the incident.