Philippines President Rodrigo Duterte has threatened that once the death penalty is restored in the country, he will execute up to six convicted criminals every day. He has been pushing for resuming capital punishment since he assumed office in June, arguing that the move will help fight crime.
The punishment failed to deliver the results in the past because very few executions were carried out, the firebrand leader told a gathering recently, adding: "Restore it and I will execute criminals every day – five or six. That's for real."
Duterte recently stirred a controversy by admitting that he had killed three criminals while he was the mayor of Davao city. Human rights groups which have been criticising him for the frequent killings in the country as part of his bloody war on drugs slammed Duterte over this new remark and said he was setting a wrong precedent by boasting about killing people.
Implementation of the death penalty in the Philippines has been inconsistent, with some leaders withdrawing it and others re-instating it to thwart criminal activities. Fidel Ramos, who currently serves as Duterte's adviser, had re-introduced the punishment in 1993, after it was abolished in 1987 during the presidency of Corazon Aquino, the Philippines Star reported.
During Ramos' reign, crimes like rape, kidnapping for ransom, murder and drug trafficking, were punishable by death. However, Gloria Macapagal-Arroyo abolished capital punishment in 2006, which was retained by Duterte's predecessor, Benigno Aquino III.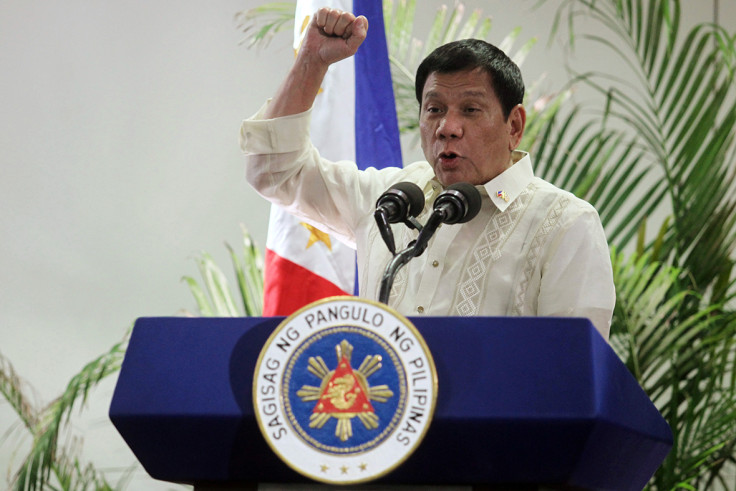 Duterte, on the other hand, has been pro-capital punishment since the start of his presidential campaign. He vowed to reintroduce the punishment after becoming the president.
A bill proposing reinstatement of the death penalty has already been approved at the committee level in the House of Representatives, which is dominated by Duterte allies, the paper noted, adding that the controversial legal measure is expected to face long debates and public hearings.