Trump backs Philippines' drug war and believes it is the right way to handle the issue, Duterte says
The Philippines president said he was sure Trump will be a good president for the US.
Donald Trump, the US president-elect, wished his Filipino counterpart, Rodrigo Duterte, success in his anti-drug campaign during a brief telephonic conversation on Friday (2 December). Duterte said that the incoming US president believed he was handling the drug problem in the right way.
The foul-mouthed Filipino leader, who is likened to Trump for his controversial remarks and rhetoric, has been threatening to cut ties with the US after President Barack Obama and his officials expressed concern over the scores of drug killings taking place in the Philippines as part of Duterte's drug war.
However, following Trump's election victory, Duterte expressed hopes of a friendly relation between the two long-time allies. Duterte had also said on one occasion that he could be good friends with Trump because the latter never raised human rights concerns over his drug war, unlike Obama.
Following Friday's brief chat with the president-elect, Duterte said he "will be a good president for the United States of America. I am very sure", GMA News reported.
The transcript of the phone conversation between the two leaders was released by the Philippine Presidential Communications Office.
"He was quite sensitive also to our worry about drugs. And he wishes me well too ... in my campaign and he said that... well we are doing it as a sovereign nation, the right way. And he wishes us well. And I said that, well, we assured him of our ties with America.
"He understood the way we are handling it [anti-drug drive] and I said that 'there is nothing wrong in protecting a country.' It was a bit very encouraging in the sense that I supposed that what he really wanted to say was that we [US] would be the last to interfere in the affairs of your own country," Duterte reportedly said.
Duterte also said they extended invitations to each other to visit their respective countries. Trump invited him to visit the US and also assured him that he will try his best to attend the Asean (Association of Southeast Asian Nations) Summit in 2017 scheduled in the Philippines, Duterte said about Trump.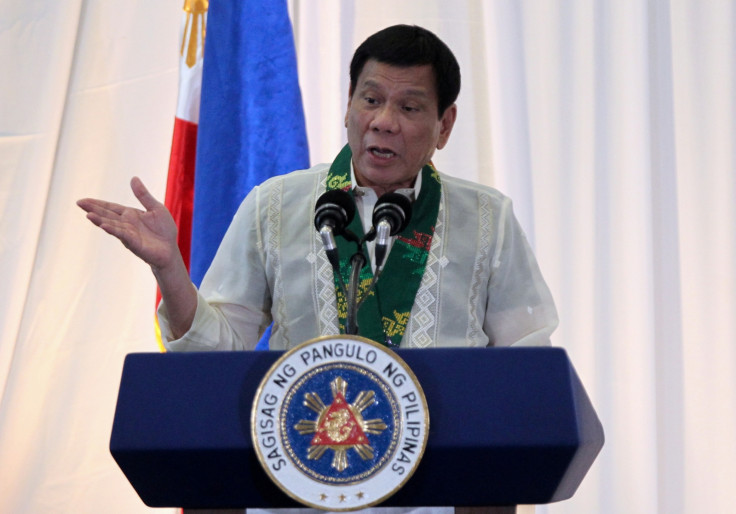 © Copyright IBTimes 2023. All rights reserved.