Philippines President Rodrigo Duterte reiterated his peace offer to Islamic State (Isis)-linked local militant outfit, the Maute group, on Wednesday, 30 November. After recently offering to "befriend" the Islamists to avoid conflicts, Duterte warned them against prompting him to wage a war against them.
The militant group is active in Lanao del Sur province in Mindanao island, where Duterte's security convoy was hit by a bomb on Tuesday (29 November). Nine members of the convoy, including seven presidential security guards, were injured in the attack while they were heading to Marawi city ahead of Duterte's scheduled visit.
On Wednesday, the president visited the injured soldiers at the hospital. Talking to reporters there, he said: "With regard to the Maute (group), I said I do not want to wage a war against Filipinos but I told them that they have to stop.
"I am not threatening them. I just said I do not want a war but do not force my hand to do it," he added.
Duterte also clarified that the recently initiated major military offensive against the group will continue. "I am not declaring a unilateral ceasefire. They (military) have to go on with the operations. What is there to stop? No one is showing sincerity so the fight goes on," the Philippines Star quoted him as saying.
Two days ago, Duterte had confirmed that the group has pledged allegiance to IS (Daesh). He had also said then that he wants to befriend the members of the group to avoid further clashes. Besides, he offered to initiate peace talks, but said he was not yet ready to talk to the Maute group.
Earlier, addressing the troops he said: "I cannot be forever traveling here every month to talk [to Maute group] and then when I turn my back, there would be clashes again.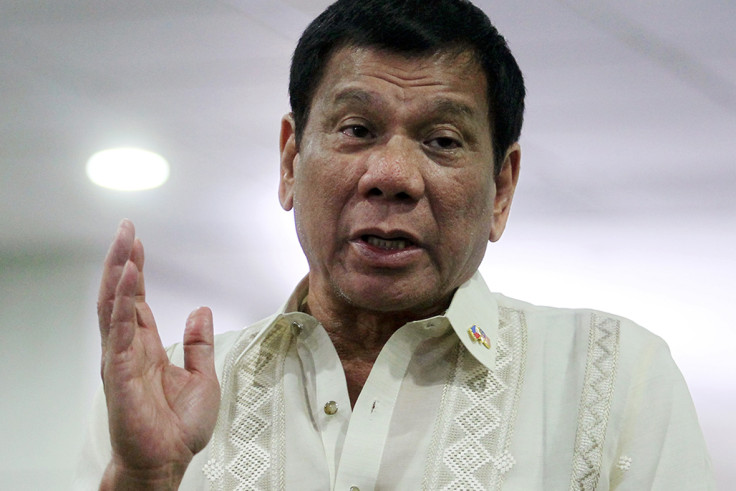 "When the time comes, its' going to be a war against terrorism and drugs and I will tell you now, I will be harsh...as harsh I can ever be," he warned.
The Maute group occupied parts of Butig in Lanao del Sur a week ago with the aim of establishing a caliphate, triggering a massive offensive by the Philippines armed forces. The group was behind the deadly blast at Davao city – Duterte's hometown – in September that killed 15 people.