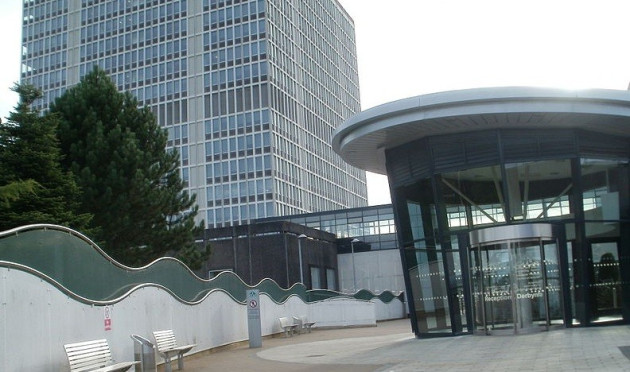 Seven people working at the DVLA in Swansea have been suspended for making "inappropriate comments" on Facebook.
Managers are conducting an internal investigation into claims that members of staff wrote personal comments on the social networking website.
A spokesman for the DVLA said: "The staff remain suspended while investigations are ongoing.
"Although instances are extremely rare, any inappropriate postings by staff made outside of work will be investigated and could result in disciplinary action.
"All staff are aware of the guidance in place and are reminded on a regular basis."
Staff are prohibited from using computers for personal use while in work and the comments are believed to have been posted outside of working hours.
However, the employees were later reported to DVLA bosses and the seven people involved were suspended.
Gone too far
The comments included lewd jokes.
A staff member said: "Every office has banter and jokes that go around. But some of these clearly have gone too far."
The spokesman added that police have not been involved.
The organisation sacked three staff in 2011 for misusing Facebook and Twitter.
One employee made unacceptable comments about the DVLA and its customers on Facebook. Another had commented on a colleague and criticised the company, while a third had referred to a fellow employee on Facebook.
The DVLA employs 5,000 people and holds all the records on Britain's 32 million vehicles. It is in the process of closing all of its 39 regional offices in a bid to cut costs and to encourage drivers to use its online services.
The spokesman said the move will be completed by the end of the year.