British drugs cheats will no longer be prevented from competing at the Olympic Games, after a British Olympic Association bylaw was overturned by the Court of Arbitration for Sport.
The BOA had previously forbidden athletes who had served bans for drugs violations from competing at the Games for the remainder of their careers.
However, with the CAS having ruled against the BOA, who had appealed the World Anti-Doping Agency's decision to outlaw the ban, athletes such as sprinter Dwain Chambers and cyclist David Millar will be free to compete at this summer's London Olympics, should they achieve the qualifying standard.
A CAS statement read: "The Bye-law is a doping sanction and is therefore not in compliance with the WADA Code. The CAS confirms the view the WADA foundation Board as indicated in its Decision.
"Therefore the appeal of BOA is rejected, and the Decision of the WADA foundation Board is confirmed."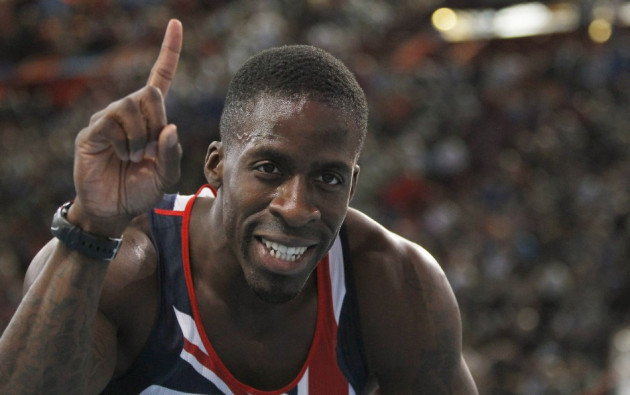 Chambers was banned for two years after testing positive for banned substance THG in October 2003, while Millar, another set to benefit, was also handed a two-year ban after testing positive for EPO in 2004.
The rule, which has been in place for over 20 years, has prevented numerous athletes from competing at Olympic Games, however a host of competitors are set to profit from the decision.
Carl Myerscough, the British shot put record holder, hurdler Callum Priestley and Boxer Jade Mellor are among those who will have a chance to qualify to compete at their home Olympic Games.
The CAS was expected to rule against the BOA's bylaw after 400m Olympic champion LaShawn Merritt's successful appeal last year against an International Olympic Committee rule stating athletes are prohibited from competing at the next Olympics after serving a ban of longer than six months.
Former Olympic gold medallist Darren Campbell said Chambers shouldn't be prevented from competing.
"It's extremely difficult to keep the BOA bylaw enforced," he said.
"The fact that LaShawn Merritt, who runs the 400metres runs for America, served a ban and managed to overturn the lifetime ban shows we can't stop them. The British athletes should have the opportunity to run in the Olympics.
"It's up to WADA [World Anti-Doping Agency] to fully define the rules so the athletes know what the punishment is going to be. The punishment has to be a deterrent."