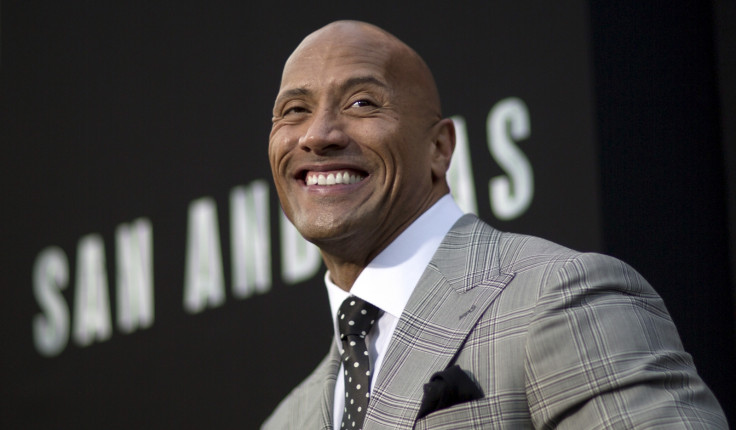 Dwayne 'The Rock' Johnson is not happy with the increasing negative reviews his beach comedy film Baywatch has been receiving. In a series of tweets he slammed critics for their "venom and knives" while reviewing the movie and claimed that the film is an out and out comedy aimed at entertaining viewers.
The film is an adaptation of the 1990s TV show Baywatch and has received only 18% approval rating on Rotten Tomatoes. However, the wrestler-turned-actor is not bothered about the savage criticism as he believed fans have given "huge positive scores".
"Oh boy, critics had their venom & knives ready. Fans LOVE the movie. Huge positive scores. Big disconnect w/ critics & people," he tweeted.
"People peeing themselves from laughing has been reported in theaters across the country. It's better than the alternative," the 45-year-old Hollywood heartthrob claimed.
Almost all media houses have panned the film for its lame screenplay and below-average plot. "What a shame to take this charming cast and maroon them in a morass of stale jokes and sub-sitcom-level plot twists in a remake that reads as a missed opportunity," Joyce Slaton from Common Sense Media wrote.
"A stupidly entertaining trash folly, the kind that could only be made today: an obscenity-and-insult-laced, aggressively "competent" adaptation of a 25-year-old TV show," says film reviewer Owen Gleiberman from Variety.
"The mark Baywatch should be aiming for is 21 Jump Street. Bad news: it's ended up more like 21 Chump Street," Nick De Semlyen from Empire said in his critical piece.
According to The Independent, the film is "executed so poorly there's still a sour taste in my mouth. Even The Rock's gravitational charm can't hold the set-piece together."
The film was released this weekend keeping in mind the long Memorial Day weekend and it appears The Rock will have to struggle to prove his point as the film is expected to earn around $32m and $40m (£31m) during the five-day period at the box office (courtesy: Variety).