The soon-to-be-released Baywatch may just be the ultimate summer chill-flick with its array of shirtless buff heroes and beach-ready actresses. The film released in the US on 25 May, but has a few more days to go before hitting theatres in the UK on 29 May.
Now it seems that fans of the 1989 TV show are in for an extended treat. Following the successful trend of post-credits clips (read Marvel and DC films), the Paramount Pictures movie will also feature additional scenes.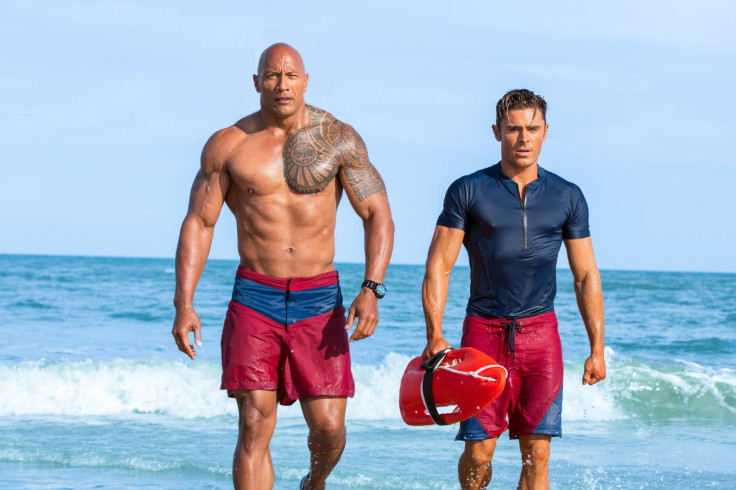 According to Just Jared, there is a blooper reel during the credits and an extra scene that should be worth sticking around in your seats for.
While we did not really expect the movie to be a cinematic masterpiece, the most recent reviews have thrown it to the sharks. IBTimes UK's own opinion of the film called it "an unrelenting invitation for cinemagoers to ogle" at all the beautiful bodies without being able to keep its comic timing afloat.
Variety's Owen Gleiberman described it as "a stupidly entertaining trash folly, the kind that could only be made today: an obscenity-and-insult-laced, aggressively "competent" adaptation of a 25-year-old TV show".
A number of other critics have also slammed the scriptwriters for failing to give the female characters... well... more character. "It's as if the writers were so pleased with themselves for writing a female villain they forgot to give her a personality," Indiewire's Jude Dry wrote.