Baywatch baddie Priyanka Chopra reveals her character was initially written 'for a guy'
Baywatch releases in theatres in the US on 25 May and in the UK on 29 May.
With a few days to go before the release of her Hollywood debut, Priyanka Chopra is busy doing the rounds of TV networks to promote her upcoming film Baywatch. The Quantico actress most recently stepped onto the sets of Good Morning America on 22 May to talk about her role.
The former Miss Universe told the hosts of the ABC show that despite being cast as the baddie in the adaptation of the hit 90s TV show, she enjoyed playing a strong female character.
"I've played negative characters in my Indian films a couple of times but I think what was cool here was Victoria, my character was written for a guy, initially," Chopra revealed. "It was called 'Victor Lee'. Victoria's so much better... secondly, she's such a proud feminist and strong character."
Like most 90s teens, Chopra remembers watching the original David Hasselhoff-led show about lifeguards. "It was one of my mom's favourite shows and when the music starts in the beginning... I remember that used to be our queue to jump to the couch and be like, 'Oh my God, it's starting,'" she told host Robin Roberts.
"I believed that's what America looked like for the longest time," the 34-year-old joked. "Nobody had jobs, everybody was hanging out at the beach, everyone was blonde and in great shape."
When not chatting about her projects, Chopra has been turning heads with her fashion picks. On Monday she wore a white puffed-sleeve frilly shirt with a mauve flared midi skirt courtesy Derek Lam which she paired with Alexandre Birman white heels.
Ahead of her appearance on the show, she braved New York rain in a low cut dress with matching duster coat. She later visited the SiriusXM Studios in a black leather number and cut-out boots.
But this was not the end of her film promotions. The actress then headed to the Landmark Sunshine Cinema for The Cinema Society's screening Of Baywatch, where she showed off her legs in a sparkly silver mini and military-styled jacket.
Baywatch releases in theatres in the US on 25 May and in the UK on 29 May.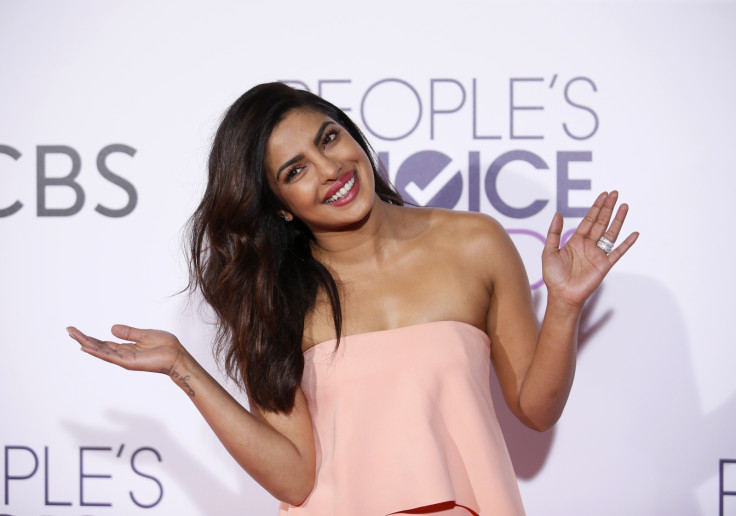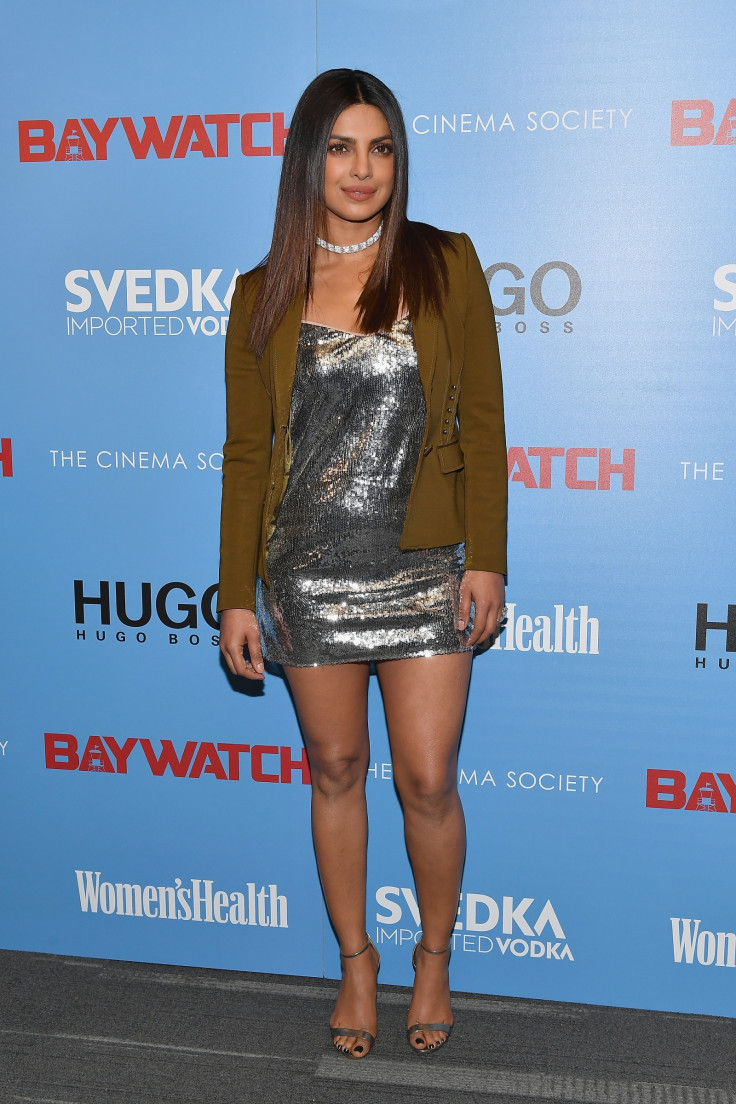 © Copyright IBTimes 2023. All rights reserved.