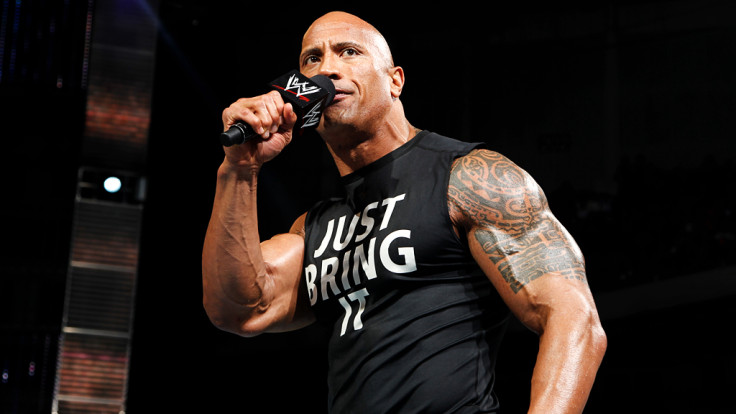 Dwayne "The Rock" Johnson has shared an adorable photo of his baby girl that will surely melt the hearts of the toughest of people. Johnson's five-month-old daughter Jasmine is seen transfixed on her father's vast array of tattoos in the image.
The photo was taken after the Fast 8 actor took a much-need break from filming to spend some quality time with his youngest daughter. The 44-year-old and longtime girlfriend Lauren Hashian welcomed Jasmine Johnson in December 2015. Johnson also has a teenage daughter named Simone from a previous marriage.
"After we feed her, Jasmine just loves looking at daddy's tattoos. I think it helps her digest," the Fast 8 actor wrote on Instagram on 29 May. "Can't wait to one day explain to her what all this means."
"Chat about her cultures (Samoan, Armenian, African American and Italian). And while these symbols may appear to be primitive, unsophisticated and crude - they're extremely sacred, thousands of years old and very powerful. My mana (strength)," he said.
The former WWE wrestler also revealed his daughter's favourite tattoo. "Ironically enough the symbol she's fixated on is our ATUA (our God) protected by the small building blocks of my life and then by shark teeth," he said.
"Yuuuuup, we gonna have some good daddy/daughter chats. Until then she'll continue to use daddy's tattoos as a place to scratch, drool and spit up. #Tatua #PolyCulture #FaaSamoa #Respect #SpitUpOnDaddy #Yay," the actor said.