Big man Dwayne "The Rock" Johnson started off his career in wrestling, following in the footsteps of his grandfather Peter Maivia and father Rocky Johnson, and soon became one of WWE's most popular characters, going on to win 10 world championships. WWE legend Hulk Hogan even called him "the biggest superstar in this business".
In 2002, Johnson got his first big break in Hollywood as the lead in The Scorpion King and he went on to work on a number of projects, ranging from action to comedies, and in 2016 was named one of Time magazine's 100 most influential people in the world.
These days the semi-retired wrestler is pretty busy shooting for Baywatch and prepping for his other upcoming films including Central Intelligence alongside Kevin Hart and Disney animated film Moana, in which he plays a Hawaiian demigod. Johnson will soon start filming for Fast and Furious 8 as well and will be part of the cast for the remake of Jumanji.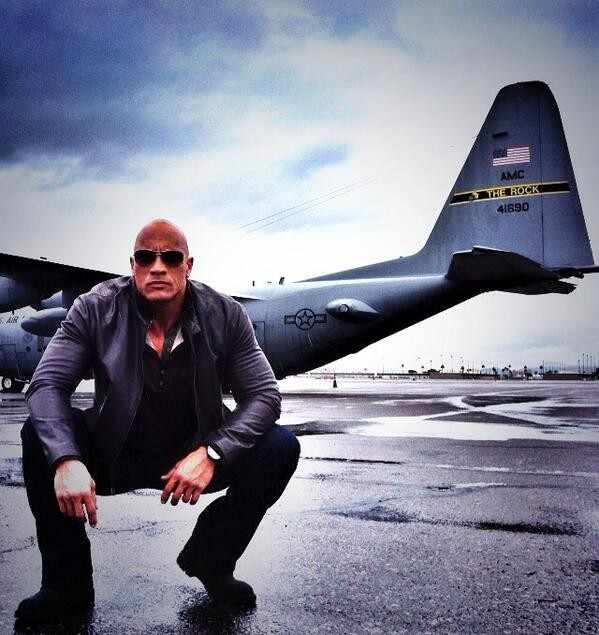 On the occasion of his 44th birthday on 2 May, the San Andreas actor will also launch a new app that he says will "change the way you get after your goals".
Celebrating one of wrestling's biggest names, IBTimes UK lists some of the mega-gunned actor's top quotes:
I want someone who can trust that my big hands are going to take care of them.
I grew up where, when a door closed, a window didn't open. The only thing I had was cracks. I'd do everything to get through those cracks — scratch, claw, bite, push, bleed. Now the opportunity is here. The door is wide open, and it's as big as a garage.
Not only do I think being nice and kind is easy but being kind, in my opinion, is important.
Wrestling was like stand-up comedy for me. Every night I had a live audience of 25,000 people to win over. My goal was never to be the loudest or the craziest. It was to be the most entertaining.
Blood, sweat and respect. First two you give, the last one you earn.
Grind Hard, Shine Hard.
When life puts you in touch situations, don't say "Why Me?" Just say "Try Me."