Dwayne 'The Rock' Johnson's fans are in awe of The Rock for his adorable daddy-daughter posts. The actor didn't disappoint when he wished Father's Day to his 89 million followers by sharing a cute picture of his daughter Jasmine taking a ride on his shoulders.
The fan favourite Hollywood actor was all smiles in the picture as he narrated how his baby daughter brings joy in his life with her innocent acts. "Big Father's Day smile as I'm leaving the house to go to work and my baby comes running to me saying, "up up" to sit on my shoulders," he captioned the image. The adorable father-daughter picture has received more than 1 million likes within five hours of being shared.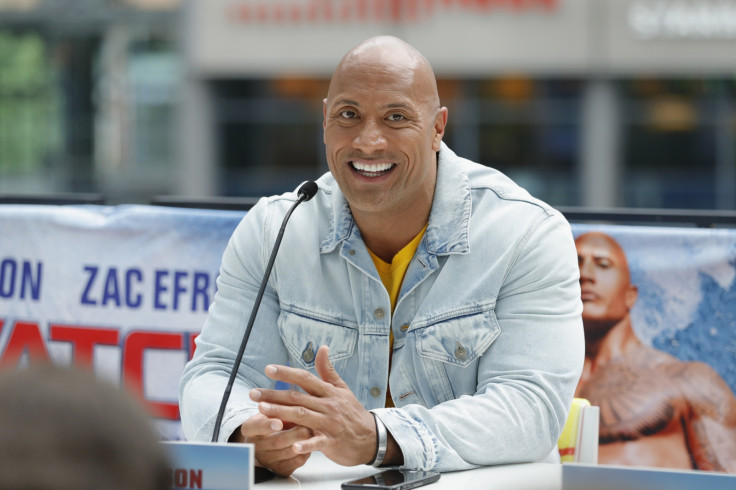 The 45-year-old American actor and wrestler also gushed about his daughter's fascination with his bald head. "As busy and complex as my life is, these simple core moments with my Ohana will always be my anchor for balance and gratitude. Trying to get her to smile but she's too fascinated by the "beauty" aka huge circumference of my bald head," he added.
Contrary to his macho personality, the Baywatch actor, who is the current Sexiest Man on Earth, is known for his soft heart when it comes to his daughters Simone and Jasmine. "When I held Simone, and I remember looking at her and saying – I am going to take care of you for the rest of your life. When Jasmine was born, I held her and said the exact same thing," he told People.
The Fast 8 actor welcomed his second daughter Jasmine with long-time girlfriend Lauren Hashian in December 2015. The actor has been sharing cute images with his youngest child who seems to be attracted to her daddy's bald head.
"Finally my big head is used for more than just a place to hang my hat. The joys of being home w/ my ohana and playin' one of our fav games - slap daddy's head 'til I can see his big scary face," Johnson captioned a sweet video last year where he was seen playing with Jasmine.
The actor has previously spoken about fatherhood and said: "The most unique, powerful, loving, irreplaceable, one of a kind bond on earth,.. the bond between a father and his daughter."