Former WWE champion Dwayne Johnson was reduced to a big bundle of happiness when he shared precious time with his baby girl Jasmine. The Fast 8 actor recently posted an adorable photo of his daughter on Instagram that is absolutely awesome. It seems the wrestler-turned-actor is already having 'philosophical conversation' with his nine-month-old girl.
"Its Labor Day. One of my favorite holidays as we celebrate the blue collar American worker and their contributions to our country thru labor and sweat," the 44-year-old actor wrote alongwith the sweet picture as he went on to narrate a story with a funny twist.
"In the spirit of Labor Day, I had an amazing philosophical conversation w/ my baby girl about the value of hard work and how respect is given when it's earned. I told her, 'Baby girl when you grow up, you get out there and dent the universe thru hard work and sweat. And always make sure you do it in a positive way with class, dignity and respect,'" the Baywatch star narrated.
However, little Jasmine seemed to be in a different mood altogether as she had the funniest response to her father's "philosophical" talks. The actor shared, "She responded by poo'ing on me in this moment as she plays her favorite game, "Drum time on daddy's big head". It was a good talk."

Johnson welcomed his second daughter Jasmine with long-time girlfriend Lauren Hashian in December 2015 and ever since his youngest child has appeared in several of his Instagram posts. The father-daughter duo recently featured in a sweet video where, young Jasmine appeared to be enjoying a drumming session on her father's head.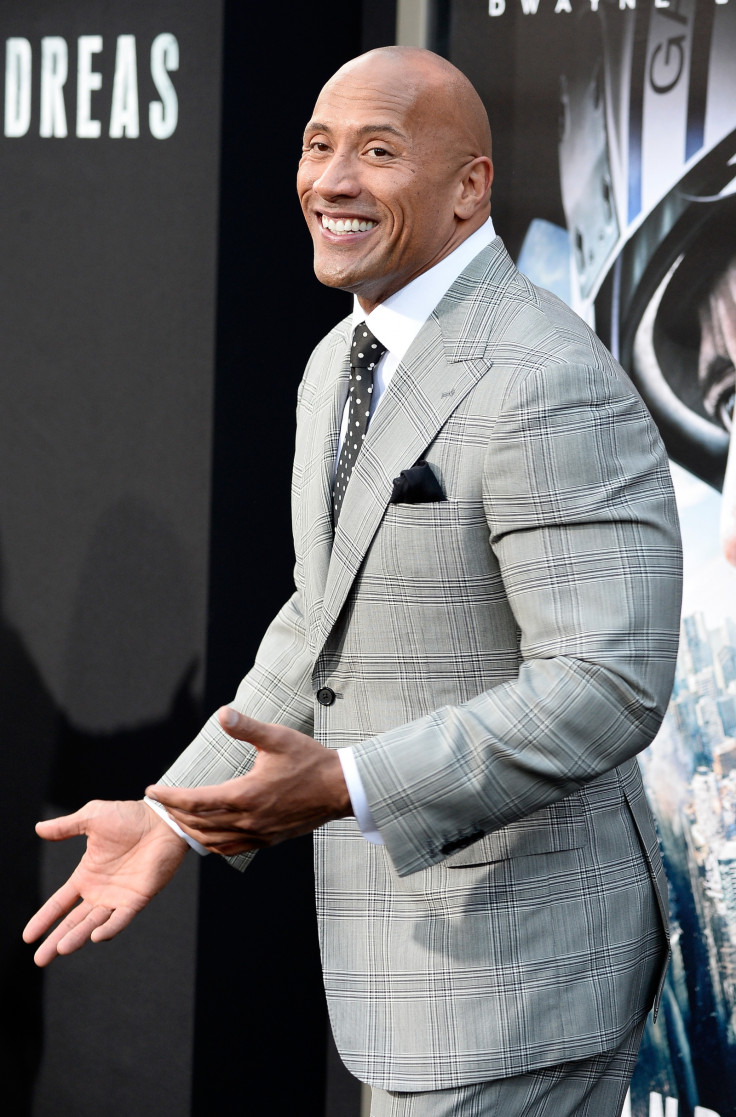 "Finally my big head is used for more than just a place to hang my hat. The joys of being home w/ my ohana and playin' one of our fav games - slap daddy's head 'til I can see his big scary face," the hunky star wrote adding, "I must now go do something very manly and bad ass to counterbalance this post."

The Rock is also proud father to a teenage daughter, Simone, with former wife Dany Garcia.