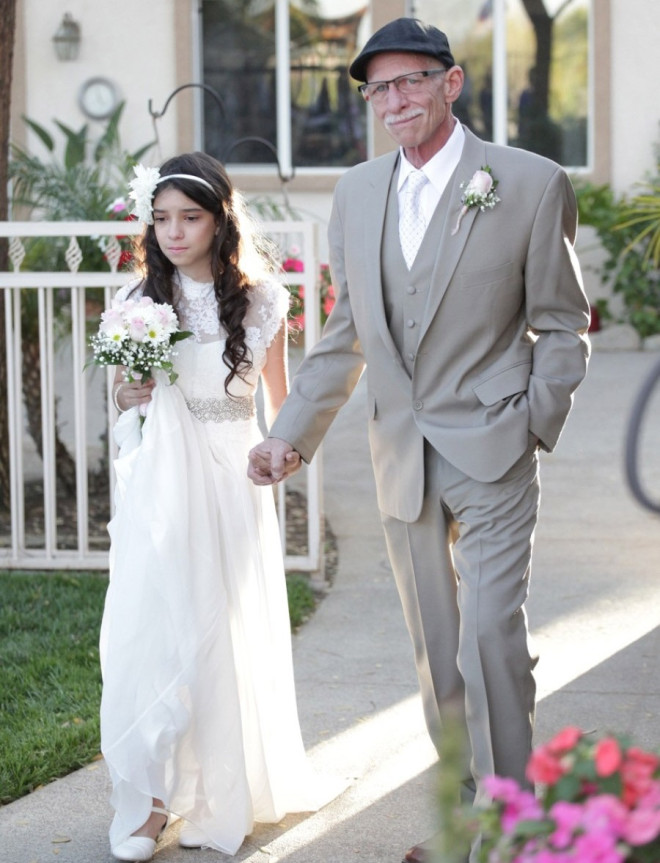 It's many a girl's dream to be walked down the aisle by her father but for Josie Zetz that wish came a little earlier than expected. Josie is just 11 and her father, Jim, 62, has pancreatic cancer and will not be around to do the honours when she grows up.
Moved by her plight, Californian photographer Lindsey Villatoro, who offers photography sessions for terminally ill clients, arranged for her to have her own special wedding - complete with flowers, desserts, a promise ring and a dress from LA Fashion Week.
Villatoro said: "I met Josie on the day of the wedding. She was a little bit overwhelmed when her mum picked her up from school and told her. She just needed a moment. Later, she said, 'This is the best day of my life'. She was very glad and excited to have these moments."
These pictures given to IBTimes UK capture the heartwrenching moment for her and her dad.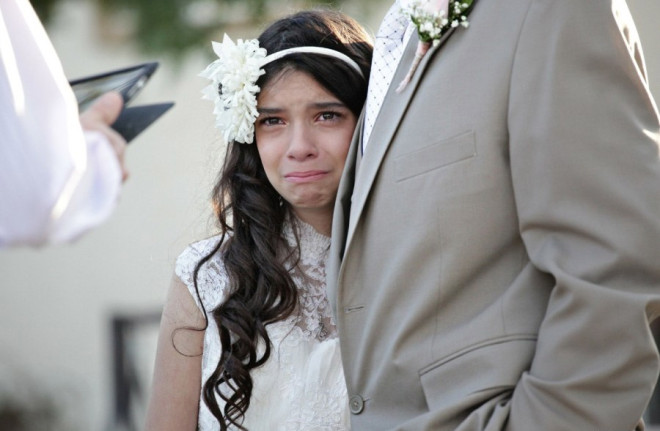 Villatoro said: "They want to get his story out, to let people know Jim and to feel a part of his family. There is going to come a day very soon when he's not here. So for everyone to see those moments inside their family and connect with them is a really big thing for them.
"They feel very blessed. The goal when I do these things is to preserve that person. Most people focus on the death and not the beauty of that person, who they were and the memories that they leave."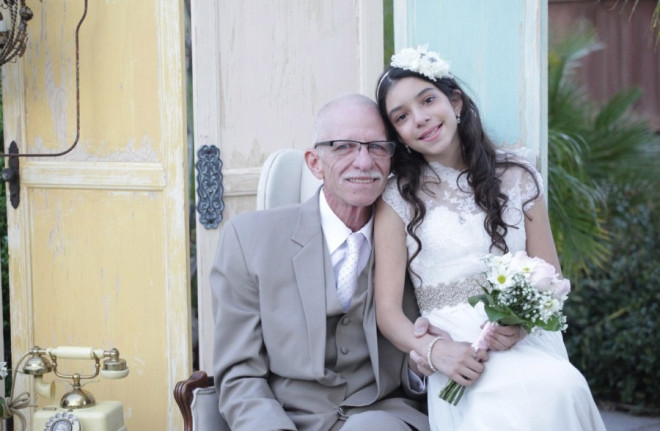 Villatoro, who founded Love Song Photography, said the response to the story had been amazing.
She told IBTimes UK: "Grace and Jim are beyond pleased - so, so happy to have Jim's story out there. We are all very proud of him."
A video was also made, entitled Walk Me Down the Aisle Daddy.