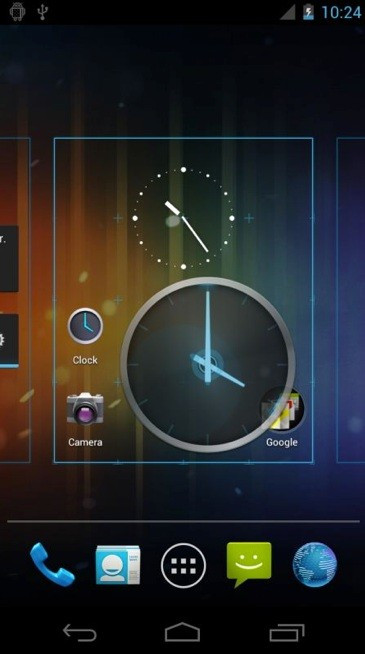 New images of Google's highly anticipated answer to Apple's iOS 5, Android Ice Cream Sandwich have been "leaked" across the internet.
The pictures were originally "leaked" by tech site TechCrunch. The leaked images allege to show a number different pages on Google's fabled future Android version.
The new images follow a number of rumours regarding Ice Cream Sandwich. The rumour-mill gained momentum after Google's Eric Schmidt reportedly confirmed Ice Cream Sandwich would be released in October or November.
Following the leak a number of analysts expected the OS to be released alongside the Samsung built Galaxy Nexus at the company's Unpacked event. The release has since been questioned as Samsung postponed the event on Friday, reportedly out of respect for Apple's now deceased iconic co-founder Steve Jobs.
The event was originally scheduled to happen Tuesday, but since announcing it would be delayed, Samsung has not set a concrete new date for Unpacked.
Prior to the images, TechRadar had published its own report alleging Google had let slip a number of the OS' details on a placeholder page on its YouTube channel. The leak reported that the OS would be released on 11 October, just three days before Apple's fabled iOS 5 powered iPhone 4S is set to be released in the UK.
Running in tandem to the Ice Cream Sandwich "leaks" a number of other reports have emerged claiming to have information on the Samsung Nexus Prime -- one of the first phones expected to run using Ice Cream Sandwich.
Most recently a report by tech site Boy Genius added fuel to the fire claiming an unnamed source had given it the release dates of a number of high-end smartphone devices. The site went on to list 27 October as the Galaxy Nexus' release date in the U.S. The report gave no indication when the device would be available in the UK.