Simon Dunlop is founder of social reading service Bookmate.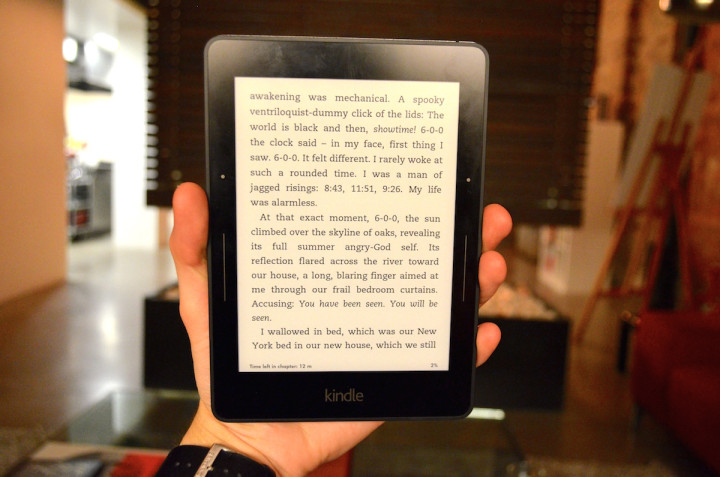 E-commerce and mobile banking are standout sectors in developing countries, but another less obvious and potentially profound area is in education and literacy via ebooks.
With the advent of mobile phones, many nations that lacked an extensive telephone line infrastructure are either playing rapid catch-up or overtaking their western counterparts.
Mobile penetration reached 89% in developing countries in 2013, with the number of mobile-broadband subscriptions exceeding one billion, according to the ITU World Telecommunication/ICT Indicators database. Of these markets Africa shows the highest growth increasing from 2% in 2010 to 11% in 2013.
With the mobile internet, never before have so many people in developing nations had the opportunity to access such a wealth of information and impart it to their friends and family. With phone screens getting bigger and ebook reading apps becoming more engaging, there is a shift in behaviour from using dedicated ereaders towards reading ebooks on mobile phones.
Although mobile reading is just starting to gain traction in the West, the trend is already established and accelerating fastest in countries in Asia, Russian Commonwealth (CIS), Africa, and South America. For example, in China more than 25 million people read books exclusively on their mobile phones.
The steep growth in budget smartphone sales in these markets and the unwillingness of consumers to bear the cost of multiple reading devices or the inconvenience of having to carry more than one device with them are core drivers of mobile reading. Pilot studies conducted in sub-Saharan Africa by charity Worldreader also cited durability issues with separate ereading devices as a problem – at one point 40% of ereading devices issued to school children were damaged.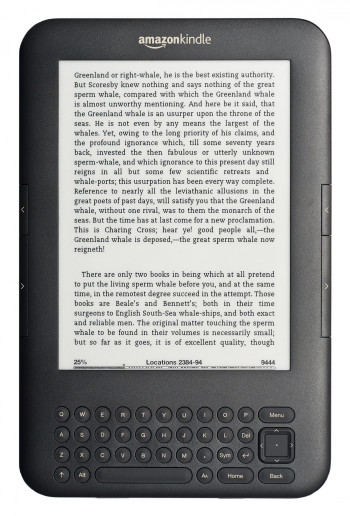 For many people in developing markets their phone is their only computing device and their mobile operator may represent their only regular billing relationship. Against a backdrop of declining or non-existent book retailers, limited physical book distribution and challenging economics for publishers and distributors, there is tremendous potential to leverage existing infrastructure to bring reading material to a significant population that has had limited access to reading material until now.
According to the UN, 17% of the world's population is illiterate and non-existent or basic education standards are the root cause of illiteracy. It's worth noting that out of the 'illiterate' population, two thirds are women.
A UNESCO report titled 'Reading in the mobile era' analysed mobile reading trends in countries in Africa and the sub-continent. The report found that mainly younger readers were reading on mobile, with the survey showing that people enjoyed reading more and more often when they use mobile devices to access books.
The UNESCO report went on to find that reading on mobiles amplified positive feelings towards reading, even changing previously negative attitudes to positive. In fact over 60% of those surveyed expressed a positive change in attitude towards reading after reading on a mobile. The report concluded that "mobile reading opens up new pathways to literacy for marginalised groups, particularly women and girls, and others who may not have access to paper books."
Furthermore, the UNESCO report highlighted how many of the people who use their mobile to read ebooks also use their mobile devices to read to children. The stats show that one in three people who read on mobiles, read aloud to their children.
Crucially, a report by Pew Research Centre's Global Attitudes project reported that educational books are amongst the most popular being read on mobile devices and also found that over the course of one year, users reading ebooks read almost double the average number of books read by non-ebook readers (Pew Internet, 2012).
Schools in Africa are increasingly turning to e-reading as a solution to the sheer expense of educational text books and their resulting scarcity. A 2008 World Bank study found that only one out of nineteen African countries analysed has adequate school textbook provisions. Textbook publishers such as Via Afrika are increasingly adopting the digital route and are being met with impressive demand, having sold 1,000 e-books in 2013, the company has shipped 64,000 in 2014 alone.
The link between reading and education is clear, the more access children have to books and reading materials, the better they tend to do at school. The 27 Nations Study backs this viewpoint, finding that children who grew up in a home with many books, on average receive three years more schooling than those who come from bookless homes.
Interestingly, this trend is regardless of the level of education received by the parents of the children and is also true in both rich and poor nations and across social classes. Worldreader has also conducted several pilot studies into how distributing ereaders can improve education standards in sub-Saharan Africa. The latest scheme, in association with the Bill & Melinda Gates Foundation (Project Leap) found particular promise in reaching rural communities – a group that traditional education initiatives have struggled to engage.
It is easy to get excited about the data and some empirical signs of the exponential benefits and enhanced literacy development attributable to e-reading on mobile phones. Improved product and greater support by publishers to provide local language content will accelerate this trend and can create a highly effective mass-market for addressing literacy problems across many countries.
Although the ebook story is just getting started, it is clear that there is a high level of demand for educational books and that mobile devices provide the most cost-effective and efficient means to access them. By giving anyone who has a mobile the ability to read books, often in their local language and by local authors, the ramifications for education in developing nations could be one of the more profound impacts of the digital age.
If we accept the position that poor education standards and a low level of literacy are the biggest hurdles to sustained economic growth and social mobility and that education is a key driver of political and social change, then mobile reading is a powerful tool for change. Indeed, Worldreader has based its entire initiative on the fact that technology can enable more people to read and that, according to UNESCO research, improved literacy increases 'earning potential, decreases inequality, improves health outcomes and breaks the cycle of poverty'.
There are still many hurdles to overcome if the ebook trend is to fulfil its potential. Lack of ebook content, lack of mobile connectivity and the fear of using up phone credit were all cited as barriers by UNESCO.
From a Western perspective, the prevalence of piracy and a tradition, in many developing nations, of not paying for intellectual property is a stumbling block to monetising ebook apps, which in turn holds back the investment in availability and choice.
As new services and business models are created, competition from ebook suppliers will increase, improving the amount of content and lowering prices. A fresh world-view from publishers that reflects the market realities and reader use-cases in developing markets would also accelerate progress.