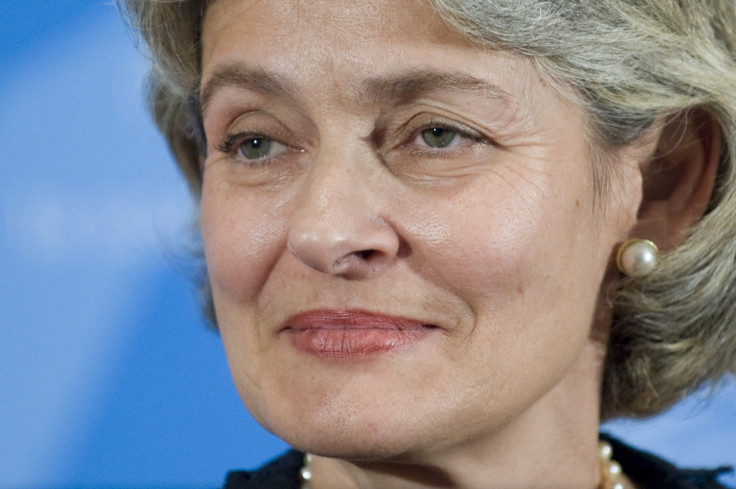 The director-general of Unesco has urged UK businesses to help tackle the world's "learning crisis".
Irina Bokova, speaking at a Business Backs Education summit at City Hall in London, said firms had a "major stake in education" and hold the "the potential to help address some of the global learning crisis".
"We still have 70 million children out of school, some of them are drop outs, and the majority are street children – children that have never entered the classroom," the head of the United Nations agency said.
"But because of the poor quality of education we have 250 million children, who have access to formal education but they don't know the basics of reading and writing.
"That's why we call this a global learning crisis. We see the private sector as partner. It's very important because the private sector brings innovation."
Bokova's comments coincided with the launch of research from Business Backs Education which found that top UK companies only spend a fraction of their corporate social responsibility budget on education.
What Can Firms Do?
The report, which analysed the 26 UK companies featured in the 2013 Fortune Global 500, found that the firms spend $3.25bn (£2.02bn, €2.56) per year on CSR.
But the study, which was conducted by EPG in collaboration with Unesco, identified that education-related expenditure only amounted to $307m, which equates to 9% of the total UK corporate CSR budget.
The Business Backs Education campaign challenges business to commit 20% of their global CSR spend on education by 2020, to bring business in line with government and NGO education spending targets.
The report argued that If UK companies committed 20% of their CSR budgets towards education initiatives, the total education CSR spending would more than double to $650m.
The group said the effect of this in human terms would be significant, enabling 750,000 additional children per year worldwide to study in primary school.