Evidence of stone houses dating back 9,000 years has been discovered on the Dampier Archipelago in Australia. A team of archaeologists found a huge rock shelter that was built between 8,000 and 9,000 years ago, along with artefacts indicating occupation of the area for far longer – as much as 21,000 years.
Dampier Archipelago is in the north west of Western Australia. Experts are currently working to have it designated as a world heritage site, having formed around 7,000 years ago when rising sea levels flooded the coastal plains. Before and during the last ice age, the coast would have been located 160km further out, making it a good spot for human occupation.
Jo McDonald, from the University of Western Australia, led the team that discovered the settlement. "Our works managed to find a rock shelter on the Dampier Archipelago which we've dated to during and before the last ice age, which is something we haven't managed to find on the Dampier Archipelago before," she said.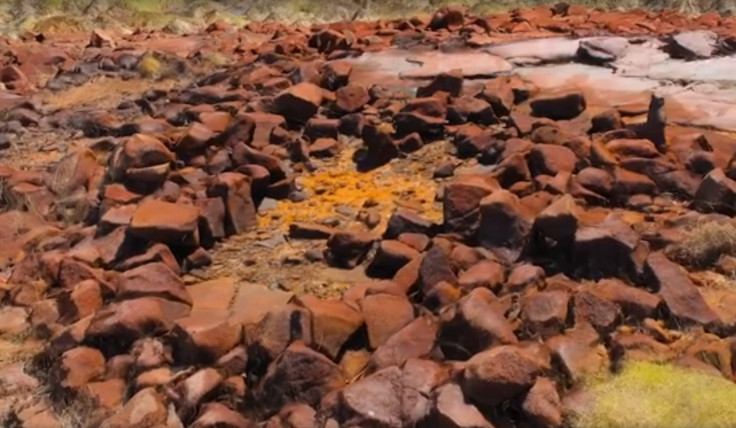 "We've excavated into the floor of that rock shelter and found artefacts right to the base of that location some of which are 21,000 years old, but also a whole series of artefacts that date to around 15,000 years ago – which is right in the middle of the ice age."
The rock settlement itself is described as "huge", spanning up to 30m on the surface. "Excavations ... have uncovered evidence of one of the earliest known domestic structures in Australia, dated between 8000 and 9000 years ago," McDonald said. "This is an astounding find and has not only enormous scientific significance but will be of great benefit to Aboriginal communities in the area, enhancing their connections to their deep past and cultural heritage."
While the current findings are preliminary, the team hopes further research will help them better understand human occupation of the Pilbara region – or Murujuga – where the Dampier Archipelago is located.
Researchers are now using 3D printing to help uncover rock art found at the site. "We anticipate that this extraordinary rock art estate will produce some spectacular insights into what life was really like in deep history," McDonald said. "The impact on the broader community will be increased awareness through what we find across one of the most outstanding cultural sites in Australia."