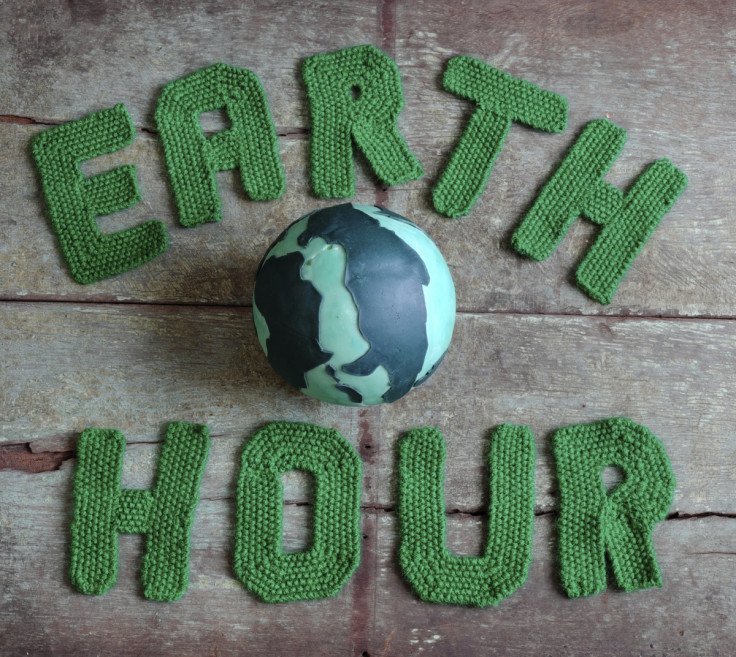 WWF's Earth Hour is an annual event, which seeks to encourage people to switch off their lights for one hour. The aim is simple: to show we can protect the future of the planet. This is done by reducing reliance on fossil fuels. This year, Earth Hour will run from 8.30pm to 9.30pm (GMT) on Saturday 19 March.
What started in 2007 as an obscure event in Sydney, Australia, has since transformed into a worldwide phenomenon. Last year saw 10.4 million people take part in the UK alone, while 171 countries around the world joined them.
What can we expect this year? These are the themes and events across the globe.
United Kingdom
WWF UK is aiming this year's Earth Hour at the food we eat, and they are inviting people to celebrate 'our brilliant planet'. They advise on ways to make sure the food we eat is healthy for us, and the planet.
They recommend eating less processed food, eating more plants, wasting less food, and eating less meat. They also encourage people to enjoy candlelit dinners this year, as famous landmarks also take part in the event – including Big Ben, the Houses of Parliament, and Buckingham Palace.
If you fancy enjoying an environmentally-friendly dinner out and about, The Detox Kitchen in London will be hosting a candlelit dinner at their restaurant. For a more 'physical' evening, head to the Marriott Dalmahoy Hotel in Edinburgh, as they set up a bike-powered smoothie maker, and pedal your way to a healthy pudding.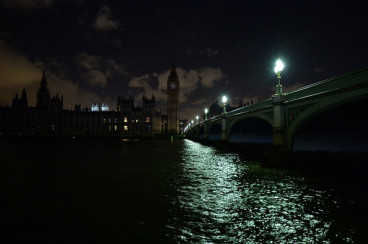 United States
The US is once again focussing on the battle against climate change, and they are proclaiming "for the first time in the fight against climate change, momentum is on our side".
WWF encourages people to lower their thermostat on their water heater to 120°F (49°C), and to unplug appliances not in use; not just left on standby. They also urge people to cycle, walk or take public transport at least one day every week.
Popular cities are joining in the effort, as Orlando turns off the lights to the SEE Art Orlando Sculptures, and lights to Lake Eola Fountain will be switched off too. The Mayor's Office of Sustainability in Los Angeles has said that lights will be turned off in the department of water and power, the public library and the Port of Los Angeles.
Australia
WWF-Australia has cited the example of recent wildfires in Tasmania to highlight the importance of halting climate change. Their campaign is focussed on social media, encouraging people to take pictures of their favourite places, using the hashtag '#PlacesWeLove'. They are also organising fundraising to produce a documentary on the effects of climate change in the most popular places in the country.
Preston, near Melbourne, will be hosting a candlelit Bikram yoga class on the beach on Saturday night. They aim to promote health and wellbeing, as well as proving entertainment is possible without electricity. Similarly, a 'picnic in the park' is taking place in Brisbane, at Orleigh Park.
India
This year, India is focussing its efforts on encouraging people to #GoSolar. They are inviting people across the country to switch off their lights and enjoy energy powered by rooftop solar panels. WWF India has also opened an online shop, allowing customers to buy various gifts ranging from candles to metallic water bottles, all in aid of protecting the planet.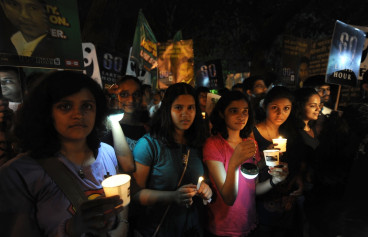 A beach clean-up has been arranged by WWF-Goa and The Surfing Academies. The event will be at Ashwem, Mandrem and Arambol Beach in Panjim, and everyone is being encouraged to participate. WWF-Goa is also organising a Nature Trail during Earth Hour in Panjim.
Canada
Canada is encouraging people to "help shine a light on climate change". They say that switching off lights will send a global message that we need to change.
WWF-Canada advises: "Turn off as much power as you can and focus on your commitment to climate action for the rest of this year." You can enjoy one of the seven Natural Wonders of the World this Earth Hour, by hiking to Niagara Falls and enjoying a candlelit dinner. In Edmonton, you can join the 'Earth Hour Race'; Teams of two face 12 gruelling competitions to encourage better environmental behaviour.
Brazil
Brazil is highlighting the need to protect the future for the younger generations. WWF-Brazil says on its website: "Children will not live in the world we live. They will inherit from us, the world we are building throughout our lives." As a result children are being encouraged to get involved in the global campaign.
In Rio de Janeiro, the WWF is organising a number of activities for children in Parque Lage, to help them understand the importance of conservation. Adults are being urged to grab a bicycle and join the nationwide-organised 'Bicicletada' – a biking festival.