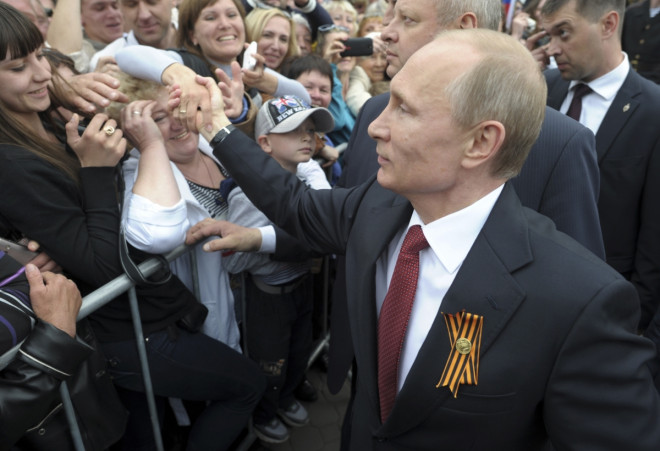 Growth in former Soviet Bloc countries plus Turkey will be severely hampered by the ongoing political turmoil between Russia and Ukraine.
The European Bank for Reconstruction and Development, a multilateral development bank, has decreased its regional forecast by more than half: from 2.8% to 1.3%.
The most dramatic revisions come in Ukraine, which is now expected to contract by 7% having been previously forecast to grow by 1.5% and Russia, which was expected to grow by 2.5% but is now set to completely stagnate at 0%.
Speaking at the development bank's annual conference in Warsaw, chief economist Erik Berglof said he "wouldn't be surprised if Russian growth goes below zero" adding that future sanctions could severely impact the credit side of the financial system.
But more peripheral economies to the crisis, such as Romania, Serbia, Modlova and Belarus, are all now expected to grow much more slowly than previously anticipated. Many EBRD states are dependent on Russian energy imports, which are expected to be interrupted over coming months.
The EBRD lends money and issues guarantees for commercial bank lending in its member countries, which span from Mongolia in the East to Morocco in North Africa.
Its purpose is to galvanise private sector activities in member states and its projections are a reflection of the lack of confidence in Eastern Europe, stemming from the crisis sparked by the events in Crimea earlier this year.
"Escalation of the crisis and/or a disorderly adjustment of Ukraine's economy could have significant negative impact on investor confidence, growth, trade and possibly energy and food security in the region," said Erik Berglof.
Turkey, which has its own raft of political problems, is set to grow 0.8% slower than anticipated in January, with the EBRD downgrading its forecast to 2.5%.
The EBRD report said: "In our baseline scenario, growth in the transition region slows down to 1.4% in 2014 from 2.3% in 2013, instead of rising to 2.7% as foreseen in our January forecast, mainly on account of expected slowdown in Russia and Ukraine with spillovers primarily to neighbouring countries as well as a deceleration in Turkey. Growth is then expected to edge up to only 1.9 per cent in 2015."