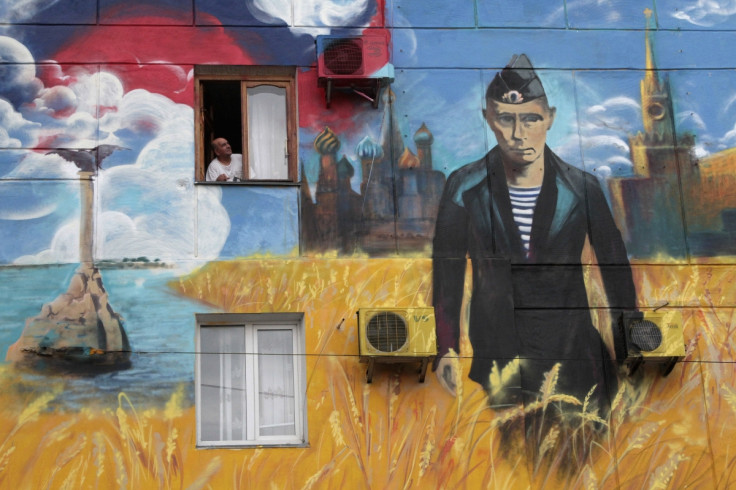 Russia's major state-owned exporters are exploring ways to receive payments in roubles rather than dollars, the country's finance minister said on Wednesday.
As violence proliferates in Ukraine and Western leaders publicly muse on slapping Russia with tougher economic sanctions that could target whole sectors of the economy, Russia is keen to soften the impact of any future penalties.
"Here there are certain risks, but we are preparing a mechanism, we are working on it," Finance Minister Anton Siluanov told journalists.
"Here there are certain costs for exporters and for the buyers of our export products because they will have to buy roubles, and the rouble is now somewhat volatile, plus there is a payment of commission," he added.
The notion of Russia's exporters receiving payments in roubles has gained traction as the Ukraine crisis has escalated, with Russian individuals and their companies being subjected to sanctions from the United States and the European Union.
While big state firms like Gazprom have so far escaped the Western sanctions net, Washington has warned that further sanctions are already lined up and that these could target the Russian energy, mining and financial sectors.
Andrei Kostin, chairman at Russia's VTB bank, promoted the idea of exporters receiving payments in roubles last month, calling the sanctions a form of modern nuclear attack.
Kostin spoke about "calls by high-ranking Western leaders to isolate Russia, practically destroying the Russian banking sector, using modern 'nuclear weaponry' – dollar payments," he said, as reported by the Vedomosti newspaper.
Three state owned companies, Gazprom, Rosneft and Rosoboronexport account for around $230bn in exports, around 44% of Russia's total exports, he added.