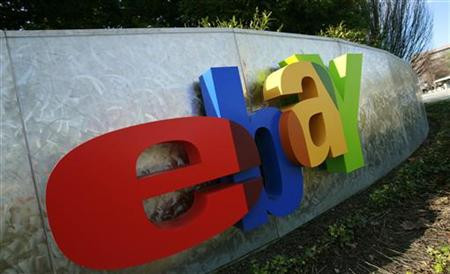 EBay is planning to open a "pop-up" store in London ahead of Christmas.
The online retailer's new venture will be open for five days on an experimental basis during the first week of December on Dean Street, off Oxford Street.
The company is following the "multichannel" trend in the online retail sector of opening real shops to increase customer base. Similar schemes are run by Amazon, House of Frazer and Marks & Spencer for a wider customer reach.
The store permits the customers to inspect and try out the purchases they intend to make, but no direct purchases will be done in these stores. The eBay store will have no sales counters as they will only display items with QR codes. The customers can scan the QR codes with their smartphones if they are going for a purchase.
QR codes are widely used by many retailers, giving the freedom to customers to buy the products by scanning the code with their smartphone. This allows them to make the purchases while they are on the move. It is like a bar code that will directly take the customer to the payment section of the company site.
The eBay store will have an area dedicated with tablet computers for browsing its traditional online catalogues. About 200 of the best-selling items from party dresses to latest gizmos will be displayed for the customers to inspect.
The strategy of online retailers opening high street shops has been widely accepted by customers as it provides the option to try out items shown on the Web site. It also saves distribution costs by allowing customers to pick up their online purchases from the shops.
The trend started catching up in the UK with the first Google store, which offered specialist help in choosing "Chromebook" laptops. Amazon, Apple, House of Frazer, Next and Marks & Spencer are other retailers who run similar kinds of shops.