A Thai hospital has claimed to have successfully developed an "antibody treatment" against the Ebola virus that has killed over 3,000 people in West Africa this year.
Siriraj Hospital at Mahidol University doctors state they have developed a formula that will trigger antibodies to fight the disease.
However it is unclear exactly what the treatment is, with some having reported the breakthrough is a vaccine and other saying it is a cure.
The National News Bureau of Thailand reported that the medical breakthrough will be announced in a press conference scheduled for 2 October.
The development could lead to a treatment applied after infection, as opposed to a pre-infection vaccine, to stimulate the body's natural immune system to fight off infection.
Doctors at the hospital told the Indian news website NDTV that researchers did not import the Ebola virus into Thailand to develop the treatment, but instead used less-virulent viruses that produce similar haemorrhagic fevers.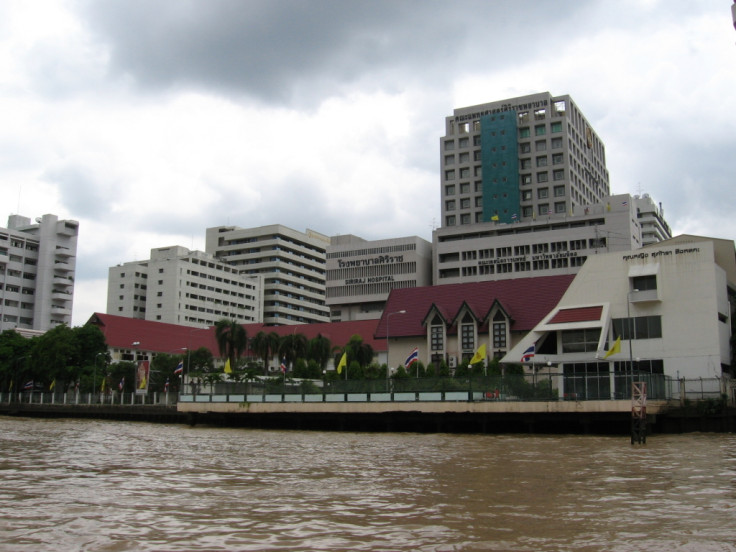 Dr Pattarachai Kiratisin, head of the hospital's microbiology department, declined to elaborate on the findings before the conference.
Thousands of doses of experimental Ebola vaccines should be available in the coming months and could eventually be given to health care workers and other people at high risk of the deadly disease, the World Health Organization said last week.
More than 3,000 people have died this year in the worst outbreak of Ebola since the disease was discovered in 1976, the WHO reported.
The United Nations health agency said 3,091 people have died of confirmed, suspected or probable cases of the virus, and a total of 6,574 cases have been reported. The disease remains concentrated in three countries: Liberia, Guinea and Sierra Leone. Cases have also been confirmed in Nigeria and Senegal.
The WHO called the exposure of health workers to the virus an "alarming feature of this outbreak". Across Liberia, Guinea, Sierra Leone and Nigeria, 211 workers had died as of 23 September.
Ebola is an acute viral disease that is spread via close contact with infected blood, bodily fluids or organs and through infected bedding or equipment. Symptoms include a high fever, headache, muscle or joint ache, unexplained haemorrhaging, diarrhoea and vomiting.