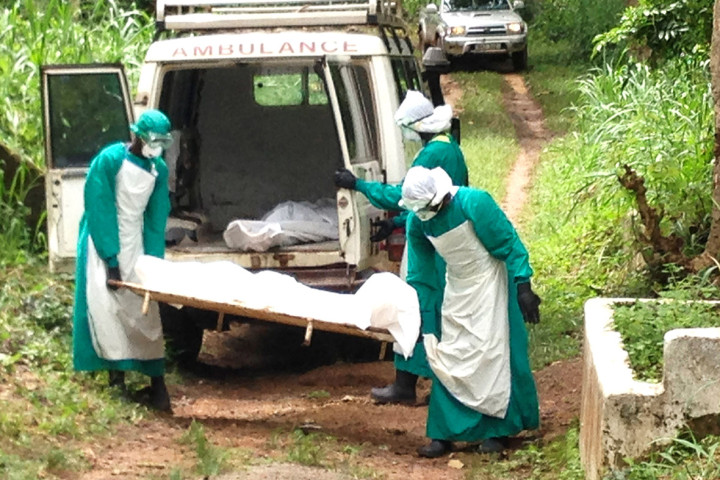 A Hawaiian citizen has been put in isolation over growing fears he may have contracted the deadly Ebola virus.
The patient, whose identity was not revealed, was taken to the Queen's Medical Centre in Hawaii, after he showed symptoms similar to those of Ebola sufferers. Signs of the virus's presence include high fever, headache, weakness, and stomach pain.
Ebola can be spread via contact with infected body fluids. The current Ebola virus outbreak, the worst in history, has killed more than 3,300 people in West Africa since January.
"The hospital is being very careful, as they should be, to take precautions making sure the patient is in isolation and making sure the people and the public stay safe," Dr. Melissa Viray of the Hawaii Department of Health told ABC affiliate KITV.
Viray added that at this stage it is not confirmed that the patient has contracted the Ebola virus.
Ebola Death Toll Keeps Growing
The World Health Organisation (WHO) has declared that the Ebola death toll in Africa has surpassed 3,300.
As per estimates up to 28 September, WHO said at least 3,338 people died of Ebola. Of those: 1,998 people died in Liberia; 710 in Guinea; 622 in Sierra Leone; and 8 in Nigeria.
Senegal also reported a few cases. However, that country along with Nigeria has not reported new cases in the last month.
Last week, a man in Texas was identified as the first victim of Ebola in the US.
Charity Save the Children warned that in the virus is spreading at a "terryifing rate" in Sierra Leone, where five new cases are reported every hour.
The scale of the disease is also "massively unreported" according to the charity, because "untold numbers of children are dying anonymously at home or in the streets".
Anthony Banbury, Head of new UN Ebola emergency response, said that in Liberia "cases are doubling every 20 days."
Unicef warned that the virus is not only killing people but is leading to several episodes of child abandonment in West Africa. More than 3,700 children, many of whom are as young as three or four years old, were abandoned in hospitals where their parents had died of Ebola.