Protesters chanting "Assassins!" scuffled with police as authorities removed Excalibur, a dog owned by the Spanish nursing assistant who has contracted Ebola.
Animal rights activists gathered in front of Teresa Romero Ramos's suburban Madrid apartment complex, making their demand clear: No matter how desperate officials might be to stop the spread of Ebola, an innocent pet must not be made a casualty.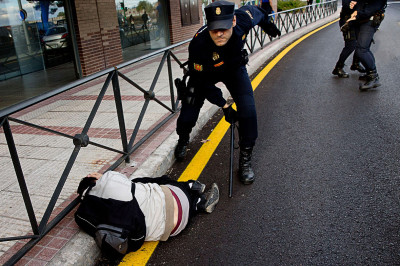 The brief but intense battle over the life of Excalibur, a light brown mixed breed, began soon after the nursing assistant was diagnosed with the deadly virus, contracted when she treated a victim who came from Sierra Leone.
Officials from Madrid's regional government got a court order to euthanise the pet, despite uncertainty over whether the dog was also infected or risked spreading the disease to humans.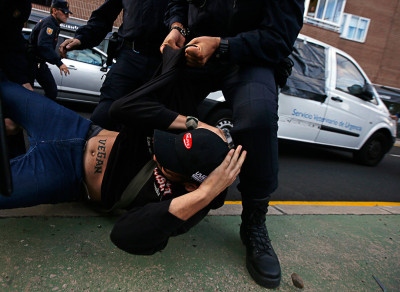 At Romero Ramos's apartment complex, the dog was seen pacing the balcony. Police pulled away activists who blocked the road when firefighters and workers in white hazardous materials suits tried to entered the complex.
When the white veterinary van carrying Excalibur's body left the apartment complex, black plastic covered the outside of the windows. Dozens of protesters stood in front of it and forced it to stop, briefly. Then baton-wielding police officers beat back the crowd and the van drove away.
The Madrid regional government announced that it had euthanised the pet. Excalibur was "sedated beforehand to avoid suffering," Madrid's regional health agency said in a statement. The corpse was then "put into a sealed biosecurity device and transferred for incineration at an authorised disposal facility," the statement said.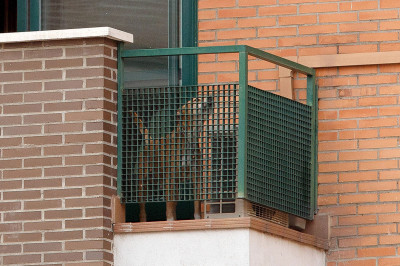 There is no documented case of Ebola spreading to people from dogs. But at least one major study suggests dogs can get the disease without showing symptoms. Experts say they are uncertain of what risk that poses to humans. Spanish authorities, though, were taking no chances.