Loukanikos, Greece's famous riot dog, has died. He became internationally famous when he appeared in photos of the sometimes violent demonstrations in Athens.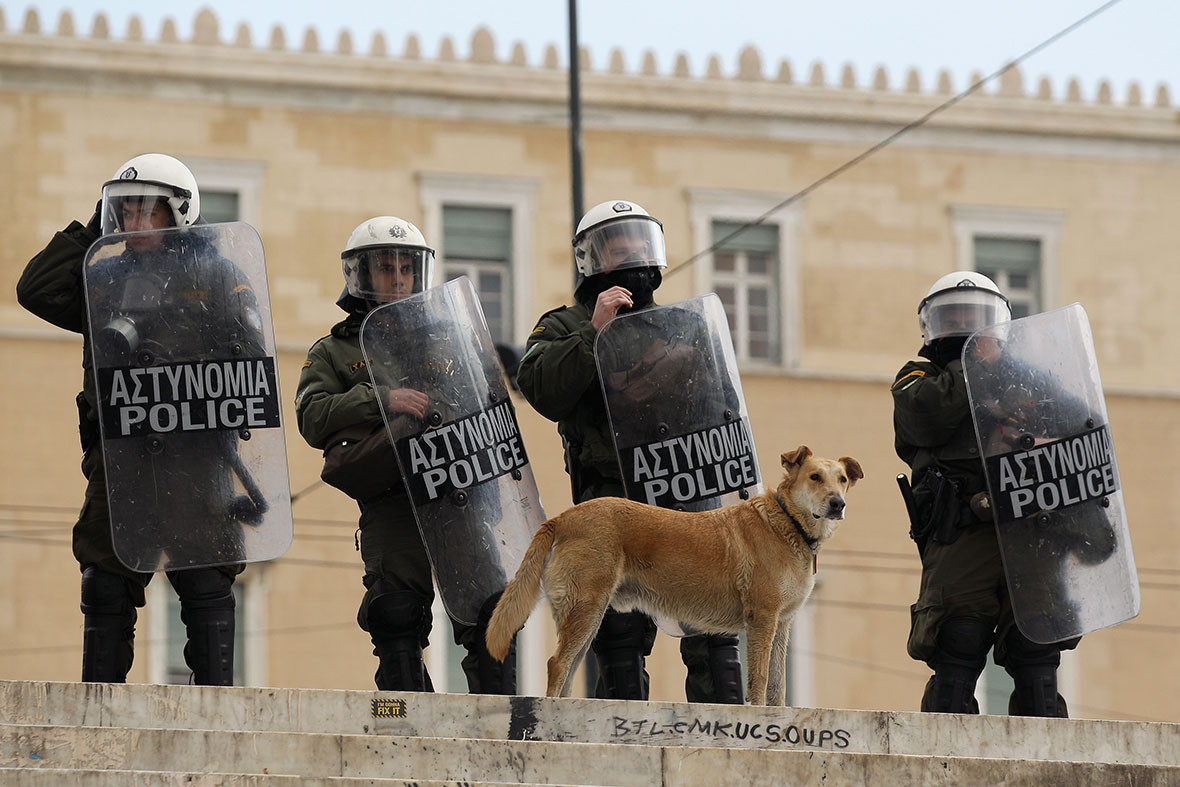 Greek media reported that Loukanikos (Greek for sausage) passed away peacefully at his home at the age of 10. He had reportedly retired from attending protests in 2012 due to health problems that a vet said could have been caused by the tear gas used by police at protests.
Contrary to popular belief, Loukanikos wasn't a stray dog. He was taken along to anti-austerity protests by his owner, who told Avgi newspaper: "He was lying on the couch, sleeping, when suddenly his heart stopped beating."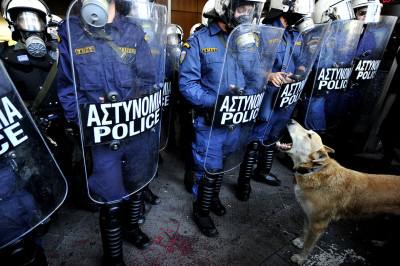 In 2011, Time Magazine included the dog in their Person of the Year issue, and American singer/songwriter David Rovics released a song entitled The Riot Dog with an animated video dedicated to Loukanikos.