Ebola: Guinean Government Compensates Families of Deceased Health Workers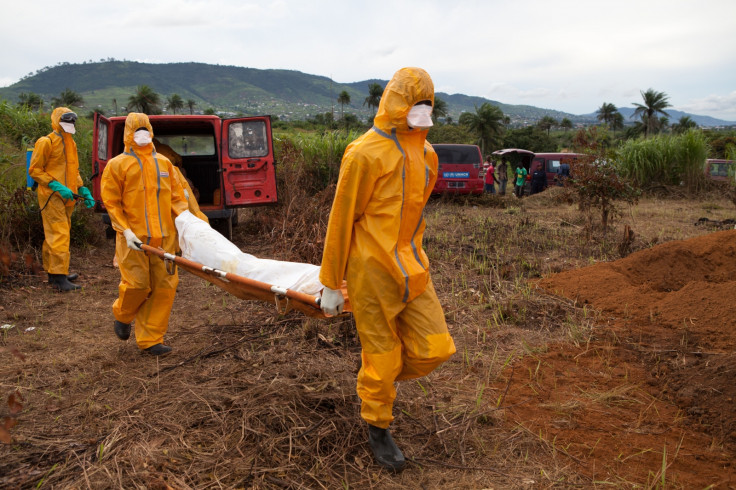 The government of Guinea has begun paying compensation to the families of health workers who fell afoul of Ebola in the country.
According to the BBC, which was informed by Dr Saccoba Keita, eight families have already received a sum of $10,000 (£6,236) and, in total, 42 families have been targeted for compensation by the West African country's government where the virus first surfaced.
Alpha Conde, the president of Guinea, last month vowed to compensate those who were there to help but had died in the process.
The virus has claimed the lives of almost 5,000 people since its outbreak in the continent in January, with almost a fifth of the victims being in Guinea.
The World Health Organization announced on Wednesday 22 October that 9,936 people in Guinea, Liberia and Sierra Leone - the three countries at the epicentre of the world's worst-ever Ebola outbreak - have contracted the disease.
Pharmaceutical firm GlaxoSmithKline has revealed it is likely to have the world's first vaccine against Ebola by late 2014.
"I fully anticipate that the initial supply should be available before the year end," said Andrew Witty, CEO at GSK. "It will give WHO and other agencies a useful tool."
Meanwhile, WHO is pushing for early testing of two experimental versions of the Ebola vaccine as early as January next year, on 20,000 healthcare workers and volunteers in West Africa.
Although the initial stock of vaccine doses will not be enough to address the number of reported infections, it will provide protection to healthcare workers facing the brunt of the epidemic, according to AP.
© Copyright IBTimes 2023. All rights reserved.