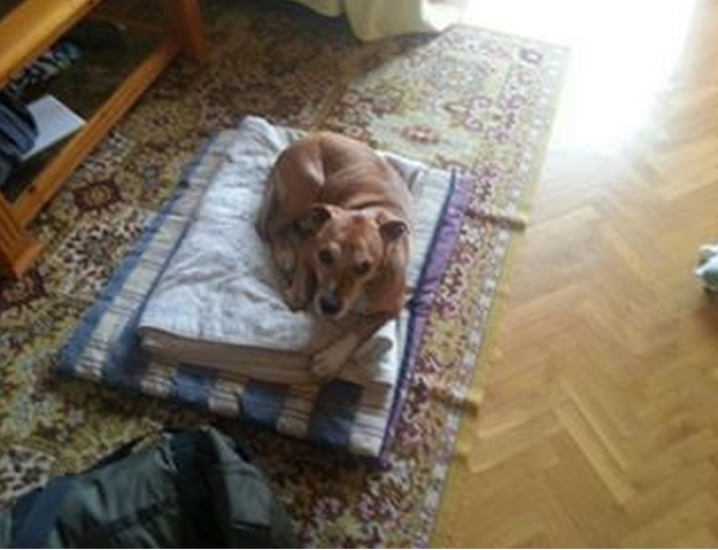 Spanish authorities plan to kill the dog of the nurse who tested positive to Ebola in Madrid.
The woman's husband, who has been put in quarantine, said in an interview with Spanish newspaper El Mundo that he was asked to give authorisation to kill the pet, after fears spread that he might have contracted the virus too.
"There is no report yet of contagion from animal to person and vice versa," the man, known only as J, said.
"Yet, I received a phone call by Julio Zarco [director general of the Patient Care of the Community Madrid] who told me that the dog should be killed. He asked me if I can give the authorisation, but I didn't give it.
"But he told me that if I don't give my authorisation they will ask the judge for a permission to enter my property and kill the dog," he continued.
"And then what? Will they kill me too?" he asked. "They don't know if I have the virus or not.
"My dog is fine," he concluded.
J was put in quarantine a day after his wife tested positive to Ebola. The woman worked as a nurse in Madrid's Carlos III hospital and assisted two missionaries who died from Ebola after returning from Sierra Leone in West Africa.
The Ebola outbreak, the worst in history, has killed more than 3,400 people in west Africa since January.
According to the World Health Organization's (WHO) latest estimates, at least 7,000 people are infected.
The virus is spread via contact with infected body fluids. WHO assured people that the deadly disease is not airborne following recent speculation.