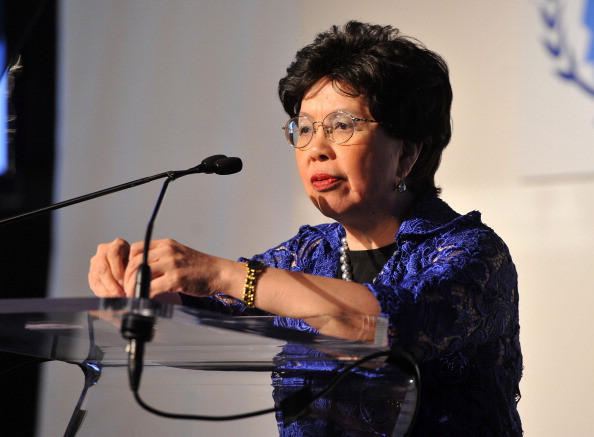 Every city with an international airport is at risk of an imported case of Ebola, cautioned WHO Director-General Margaret Chan while addressing a meeting of the UN.
Taking note of the rising Ebola death toll and the one million people affected in the region, the United Nations had convened the meeting to coordinate efforts in controlling the spread of Ebola.
According to the WHO, between 10 and 11 August, 128 new cases of Ebola virus disease, as well as 56 deaths, were reported from Guinea, Liberia, Nigeria and Sierra Leone, bringing the total number of cases to 1,975 and deaths to 1,069.
There are around one million people in the hot-zone of disease transmission where the borders of the three affected nations meet.
Noting that sealing this area was critical, Dr Chan said that isolation of the Ebola-hit zone was making it even more difficult for agencies like Médecins Sans Frontières to bring in staff and supplies.
Secretary General Ban Ki-moon appointed Dr David Nabarro as Senior United Nations System Coordinator for Ebola.
The WHO is finalising its strategic operations response plan. Earlier, it had announced its decision to allow the use of experimental, untested drugs in the light of the present emergency.
The organisation sent a positive note that earlier outbreaks had been controlled through a combination of early detection, isolation and tracing of contacts, adding that this can be done now to check the spread of the disease.
Growing fears among the populace in the affected nations have been countering such measures by people refusing to turn up for treatment, hiding cases within family and even running away from hospitals before complete treatment.