Ebola Outbreak: Maine Nurse Kaci Hickox Cuts Deal on Quarantine After Isolation Refusal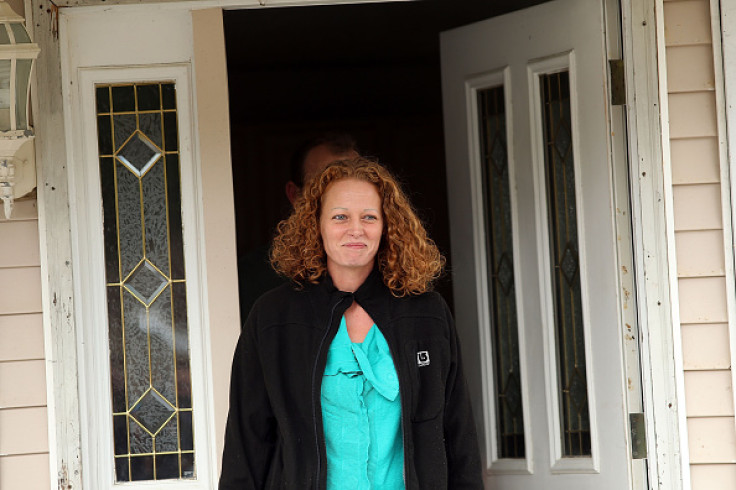 A nurse who previously defied a 21-day-long quarantine for Ebola has agreed to monitor her health closely and report any symptoms related to the deadly virus.
Kaci Hickox was put in quarantine in her house in Maine after she had treated Ebola patients in Sierra Leone.
However, when Hickox returned to the US in October, she was quarantined in a tent outside a hospital in New Jersey for four days despite showing no symptoms and testing negative to the virus.
After being driven home she refused to be isolated, and sparked outrage after she left her house for a walk, a few days after the quarantine was put in place.
She has now agreed to allow health checks, as long as she is free to travel in public.
But she told the CNN that she will not go to town, even if she is now allowed to do so.
"The truth is I completely understand that this town has been through a lot and there's still a lot of fears and misinformation out there. I think we need to start addressing those issues," she said.
"It's also true that I only moved here to Fort Kent, Maine, in August. So, you know, there are a lot of people who don't know me. I'm still an outsider, and I just sort of want to respect their wishes."
Hickox had harshly criticised authorities for how they treated her after she returned from West Africa.
"This is not a situation I would wish on anyone, and I am scared for those who will follow me," she told the Dallas Morning News. "I am scared about how health care workers will be treated at airports when they declare that they have been fighting Ebola in West Africa.
"I am scared that, like me, they will arrive and see a frenzy of disorganisation, fear, and most frightening, quarantine."
The nurse had also lambasted Maine Governor Paul LePage for the way he handed her case.
Eric Saunders, an attorney for Hickox, was quoted by Reuters as saying: "The governor was outspoken in his views on the case. He was speaking for people in the state that had real fear about the risks. It's hard to deny the fear and the safety concerns. But at the same time, we have to bear in mind what the law and the science says."
The Ebola outbreak, the worst in history, has killed more than 5,000 people since last January.
The disease is contracted by contact with infected bodily fluids. Its symptoms include fever, vomiting, diarrhoea, and body aches.
The virus, dubbed by some "the new Aids", is causing growing concern worldwide, as hundreds of people are dying every day in Liberia, Guinea and Sierra Leone.
Some states in the US have imposed quarantine on all the people, including health workers, who have travelled to the Ebola-hit nations.
Other countries have also banned flights from the three nations, over growing concern that the outbreak might extend to other areas than West Africa.
Fears of contagion are also leading to a surge in racist and discriminatory attacks worldwide.
© Copyright IBTimes 2023. All rights reserved.