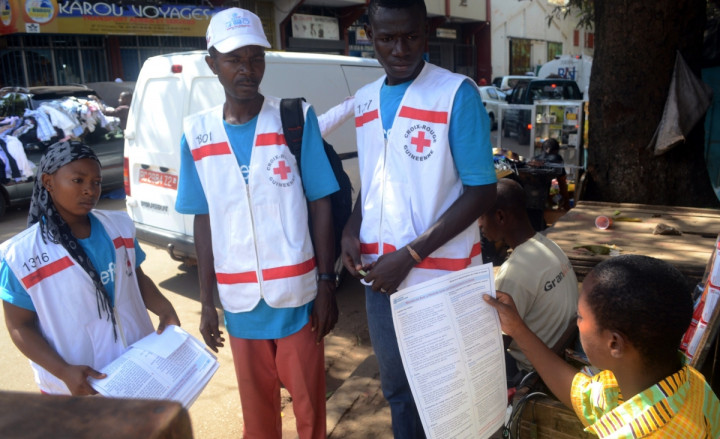 Nigerian authorities are requesting the experimental ZMapp drug from the US Centres for Disease Control and Prevention to treat the growing number of people infected with the deadly Ebola virus.
The CDC has previously cited limited availability and early stages in experimentation as reasons for not supplying the drug to African nations.
ZMapp was given to two American aid workers, Kent Brantly and Nancy Writebol, who then survived the deadly virus after being taken gravely ill.
The World Health Organization is holding a medical ethics panel early next week to decide how to tackle the Ebola outbreak.
"We have a disease with a high fatality rate without any proven treatment or vaccine," said Dr Marie-Paule Kieny, assistant director-general at WHO.
"We need to ask the medical ethicists to give us guidance on what the responsible thing to do is," she added.
The drug, if made available, could ease the situation in West African nations struggling to contain the spread of Ebola. Since growing numbers of people have become infected with the deadly virus, volunteers and health workers have been pulling out of the region.
Exhausted and Terrified Workers
Health workers are facing an increasing risk of contracting Ebola. And the people at the frontline of the battle against Ebola are, according to reports, becoming exhausted and increasingly terrified as the disease spreads uncontrolled.
A Doctors Without Borders spokesperson said: "We are exhausted. We are terrified. We want to leave."
Sandra Murillo, a spokeswoman for the group, said they have more than 550 staffers in the three affected countries, but the organization has "reached the limits of our capacity on the ground, in terms of the number of experienced people we can send".
International Medical Corps, a global humanitarian organization, is sending a team of 10 relief workers to Sierra Leone, but more support is needed, the group said.
The US Agency for International Development has announced that it is deploying a team to West Africa to coordinate the government's response to the outbreak. It has also pledged to provide another $5m to expand programs in Guinea, Sierra Leone and Liberia that help trace people who may be infected and provide health clinics and households with supplies to help prevent the spread of disease.