Five New Ebola Cases Reported in Lagos: Nigerian Minister Declares Virus Outbreak as National Emergency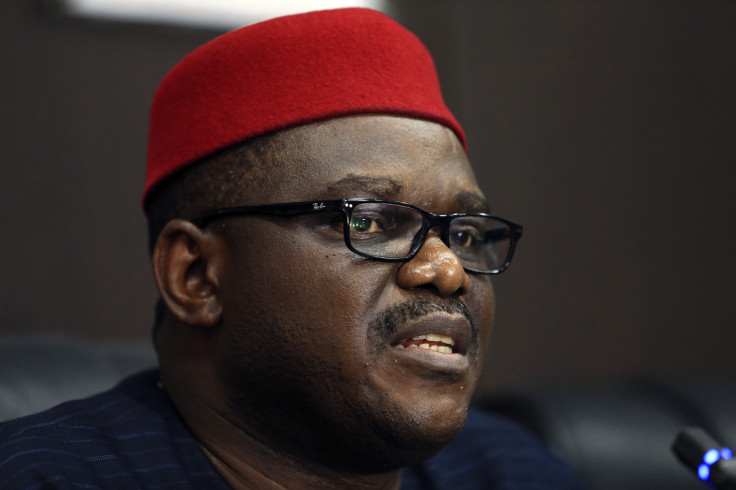 Following the death of a nurse and five new suspected cases of Ebola, Nigerian authorities rushed to obtain isolation tents in anticipation of more Ebola infections in Africa's most populous nation.
"We have a national emergency, indeed the world is at risk," Nigerian Health Minister Onyebuchi Chukwu said after a weekly cabinet meeting in Abuja.
"Nobody is immune. The experience in Nigeria has alerted the world that it takes just one individual to travel by air to a place to begin an outbreak," he added.
The five new cases were all in Lagos, a city of 21 million people. All five were reported to have had direct contact with the infected man, Patrick Sawyer, who came by plane last month and died of Ebola.
Since the incubation period can last up to three weeks, some of the Nigerians who treated the infected man are showing symptoms of Ebola only now.
Ebola can only be transmitted through direct contact with the bodily fluids of someone infected - blood, semen, saliva, urine, faeces or sweat.
Millions live in Lagos in cramped conditions without access to flushable toilets. Signs that have been posted across the megacity tell people not to urinate in public.
Kenneth Akihomi, a 47-year-old worker installing fiber-optic cable, said he was carefully washing his hands to avoid infection. But he said most people were relying on faith to stay healthy. "They're not panicking. They are godly people," he said. "They believe they can pray, and maybe very soon there will be cure."
Compounding the problems of poverty and superstitions, doctors have been on strike. Lagos health commissioner Jide Idris said volunteers were urgently needed to track 70 people who came into contact with Sawyer. Only 27 have so far been traced.
Experts say people infected with Ebola can spread the disease only after they show symptoms.
WHO Meets to Decide on Health Emergency
Meanwhile, the World Health Organisation began a meeting to decide whether the crisis, the worst recorded outbreak of its kind, amounts to an international public health emergency. At least 932 deaths in four countries have been blamed on the illness, with 1,711 reported cases.
In recent years, the WHO has declared an emergency only twice, for swine flu in 2009 and polio in May. The declaration is expected to come with recommendations on travel restrictions and wider Ebola screening.
© Copyright IBTimes 2023. All rights reserved.