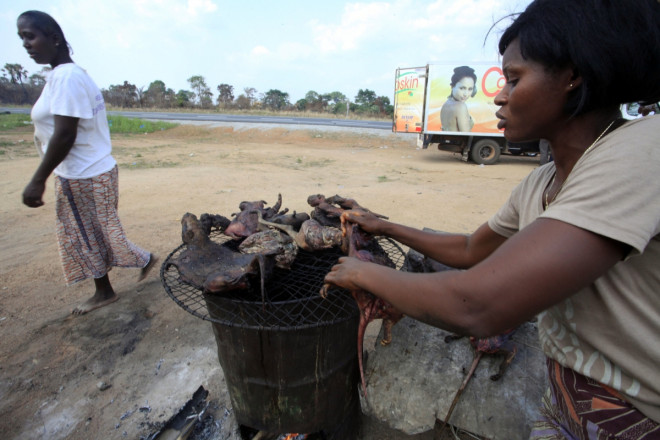 The two suspected cases of Ebola in Liberia have been confirmed and one of the patients has succumbed to the lethal disease.
One of them was married to a Guinean who is dead while her sister is quarantined in a medical centre, according to Al Jazeera.
Among several suspected patients tested for Ebola, only two were tested positive in Liberia as yet.
"There have been 2 deaths among the suspected cases; a 35 year old woman who died on 21 March tested positive for Ebola virus while a male patient who died on 27 March tested negative," WHO said in a statement on its website.
At least 80 people out of 111 have died who tested positive for Ebola in neighbouring Guinea, which was the epic centre of virus outbreak.
Ebola virus has an incubation period of two to 21 days and may cause death within a few days. Its symptoms include vomiting, diarrhoea, high fever and bleeding.
The western African nations of Guinea, Sierra Leone and Liberia are struggling to contain the disease from reaching epidemic proportions.
In an effort to clamp down potential transit points for the virus, weekly markets near the busy borders in Senegal have been closed where produce from Guinea is sold, Reuters reported.
Flights to Guinea's capital Conakry are also being monitored and passengers checked for the virus. A regional airline, Gambia Bird, has suspended its scheduled launch to Guinea as a precautionary measure.
WHO says it has not recommended any trade or travel restrictions on the western African countries yet, based on available information on contagious threat posed by the disease.
The Ebola virus is transmitted via direct contact with blood, body fluids, and unprotected handling of patients or corpses. It can even spread from wild animals to humans.
Fruit bats main carriers
Fruit bats are said to be a main carrier of the virus which are also a delicacy in Guinea. It is suspected that the outbreak was caused by bat-to-human transmission in a remote south-eastern jungle of Guinea. The government has banned sale and consumption of bats and derived products in the country.
Ebola is one of the world's most lethal diseases caused by a virulent strain of vector with fatality rates ranging from 25% to 90%.
The European Union has pledged €500,000 (£413,000) to fight the disease in western African countries, according to AFP.
A region is declared free of the outbreak when no new positive cases are recorded within a period of 42 days, the Medecins Sans Frontieres (MSF) says on its website.