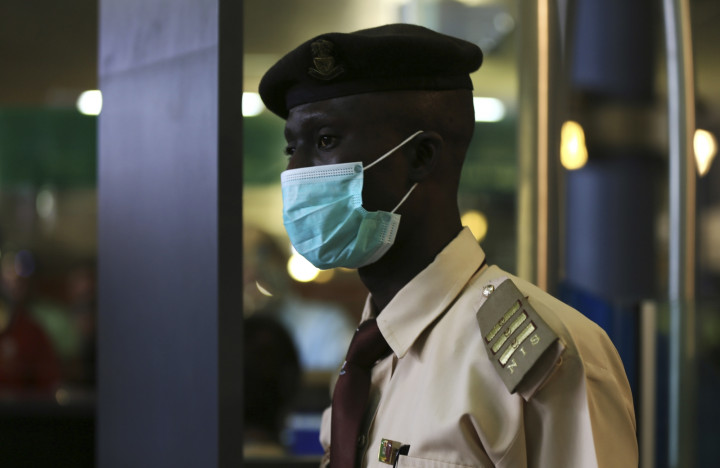 The Ebola outbreak has caused huge damage to economies across West Africa as international businesses leave the region, the African Development Bank said.
Some airlines have suspended flights to countries where the disease has spread and experts have warned that the epidemic could shatter economic progress in the region.
Donald Kaberuka, head of the African Development Bank, told Reuters news agency that on a recent trip to Sierra Leone, he had seen estimates that the Ebola outbreak could reduce gross domestic product by as much as 4% this year. The country's economy had previously been forecast to grow at 14% in 2014.
"Revenues are down, foreign exchange levels are down, markets are not functioning, airlines are not coming in, projects are being cancelled, business people have left – that is very, very damaging," he said, as quoted by Reuters.
The bank chief said the decision to restrict travel and trade access to countries affected by the Ebola outbreak would only increase the size of the economic challenges those counties already faced.
"I understand the countries which are posing restrictions ... but let us only do so based on medical evidence and not on political imperatives," Kaberuka told Reuters.
The United Nations has stressed that bans on airlines and shipping lines could lead to a shortage in food and medical supplies.
The UN's chief spokesman Stephane Dujarric said banning flights would do little to halt the spread of the virus.
"It is not an optimal measure for controlling the import of Ebola virus disease," he said. "The measure does not reflect what is known about the way in which the virus passes between people," he added.
More than 1,400 people have died from the deadly virus in West Africa since it was first recorded in Guinea last December, before spreading to Liberia, Sierra Leone and Nigeria.
Ebola has taken its strongest hold on in the first three countries, whose combined domestic product amounts to around $13bn.
Nigeria, where the outbreak has led to a much smaller number of deaths, is the continent's largest economy. Its gross domestic product for 2013 reached $522bn.
While the Nigerian outbreak has been contained so far, the government has shuttered public schools until mid-October, while the country's health minister said Nigeria had not escaped the growing catastrophe.
"Nigeria is still at risk of Ebola because we still have one case and from this one case the risk of spread is there," Onyebuchi Chukwu said.
Liberia has resigned itself to lowering its growth forecast for the year, while Sierra Leone's government said it expects to miss its export target of $200m worth of diamonds.
International companies have pulled out expatriate staff from the natural resource rich country in recent weeks, a trend that would likely worsen if the disease is not contained.