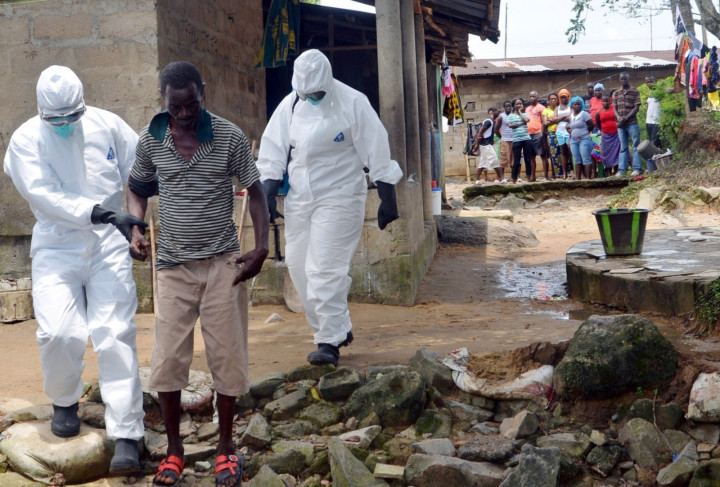 More than 20,000 people could be infected by Ebola in West Africa, the World Health Organisation (WHO) has warned.
In a new roadmap to stop the outbreak, the UN health agency said that in some hard-hit areas, the real numbers of people infected by the deadly virus could be two to four times higher than current numbers.
"The outbreak continues to accelerate," the WHO said, adding that more than 40% of the total cases have been reported in the last three weeks.
The agency said that the virus has killed 1,552 of the 3,069 people it infected in Liberia, Sierra Leone, Guinea and Nigeria since the beginning of the year.
Infected Nigerian doctor dead
Meanwhile, Nigeria has confirmed that a doctor in the south-eastern oil hub city of Port Harcourt has died from the virus.
The doctor's death was the first related to Ebola outside the country's commercial capital, Lagos.
The doctor's wife remains in quarantine, while a further 70 people are being monitored in the city.
Ebola is one of the deadliest diseases in the world and does not have a cure.
The symptoms of the virus include fever, sore throat, diarrhoea, internal and external bleeding. It has a fatality rate approaching 90% (53% in the current epidemic).
The current outbreak has been described by the World Health Organisation (WHO) as the worst that has occurred since the virus was first encountered in 1976.