Greek referendum: ECB expected to maintain tight funding on Greek banks after 'no' vote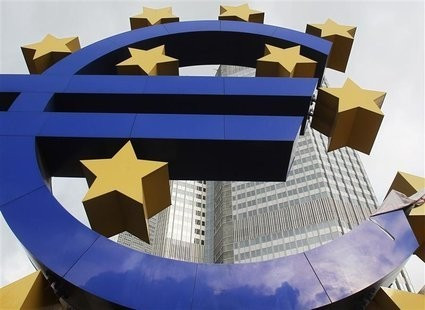 European Central Bank - no changes in emergency funding for Greece.
The European Central Bank is expected to maintain its keep its emergency funding for Greek banks at its current restricted levels after Greek voters rejected the international bailout plan for the country in a referendum vote on Sunday, people familiar with the matter said, Reuters reported.
The tight grip on funding could result in Greek banks running out of cash soon, the news agency warned, saying that the banks are likely to remain closed in the coming days.
Although a final decision has yet to be taken and the matter will be up for debate at the ECB policy setters meeting on Monday 6 July, the central bank is expected to maintain the Emergency Liquidity Assistance at the current level.
A source said ahead of the referendum vote that a 'no' vote would not see any change in the provision of funding and that any increase in funding would be out of the question.
A second source confirmed that the referendum would not trigger a change in policy. A central banking source has indicated that Greece's central bank will be seeking fresh funding.
Reuters said that maintaining the status quo would effectively see Greek banks remaining closed for at least the coming days as the roughly €89m (£69.5m, $98m)of funding available would have been used up in a very short time.
Greece's Prime Minister Alexis Tsipras had pledged on Twitter that after the referendum, "our immediate priority is to restore our banking system's functioning and economic viability."
"We are coming to the end of the road. There is no appetite to lend any more. The banks cannot pay back what they owe, "a third person familiar with ECB thinking said, Reuters reported.
On 3 July, the head of Greece's banking association said the banks had a liquidity cushion of €1bn but that funding beyond Monday depended on the ECB.
Reuters said that both Eurozone central bank chiefs and ECB President Mario Draghi's executive are unlikely to withdraw existing support, which would trigger the immediate collapse of Greek banks.
The central bankers are also set to discuss increasing the haircut or discount on the collateral Greek banks offer in return for funding but this is largely expected to be a symbolic step, without substantially curbing the banks' access to funds.
Tspiras is scheduled to meet Eurozone leaders on 7 July.
The news agency said that if the ECB continues to provide Greek banks with emergency loans, then it may have to call on Eurozone governments to guarantee Greek debt, something which they would be reluctant to do.
The crisis will come to a head at the very latest on 20 July when Greece needs to repay about €3.6bn (£2.55bn, $3.98bn) euros in bonds owned by the ECB, Reuters noted.