Greek Referendum: Greece voters give a resounding No to creditors' austerity plans
Eurozone leaders have had to learn a new Greek word – Oxi, meaning "No" – after the country's voters delivered a resounding snub to its creditors' cash-for-reforms bailout proposals.
Asked: "Do you accept the outline of the agreement submitted by the European Union, the European Central Bank and the International Monetary Fund at the Eurogroup of 25/06/15" – 61.31% of Greeks said No, while 38.69% responded in the affirmative.
As thousands of Greeks celebrated in Athens' central Syntagma Square, Prime Minister Alexis Tsipras, who called the 5 July referendum, praised a "historic, brave choice" by Greek voters.
He added: "The mandate you've given me does not call for a break with Europe, but rather gives me greater negotiating strength.
"We know that there are no easy solutions but there are fair and viable solutions, as long as both sides have the will," he said. "We showed that even under the most difficult circumstances, democracy can't be blackmailed."
His Finance Minister, Yanis Varoufakis, dressed a grey T-shirt, told the nation that the country's creditors had planned to humiliate Greeks and to close the country's banks.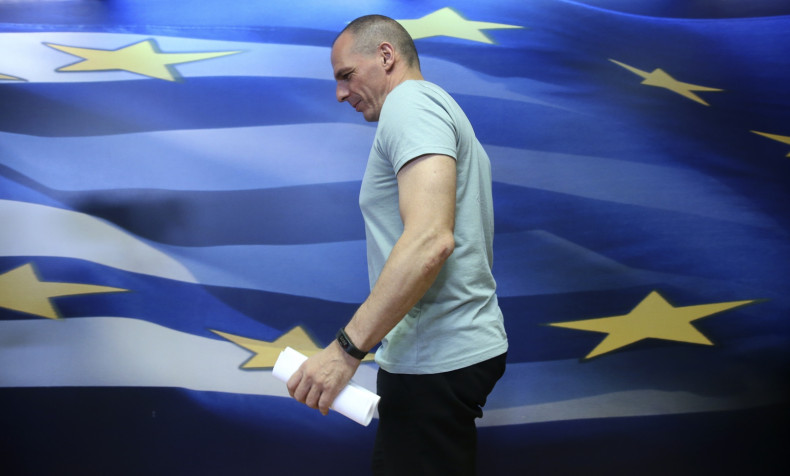 "Today's 'no' is a big 'yes' to democratic Europe," he said. "The ultimatum has been returned to those who sent it," Varoufakis said. "Unfortunately over the past five months, creditors refused all substantial negotiations," he said.
"From tomorrow, with the brave 'No' that the Greek people gave us, we will offer a helping hand to our creditors, we will call on them one by one. From tomorrow, Europe, whose heart tonight beats in Greece, starts healing its wounds, our wounds," he added.
In response, German Chancellor Angela Merkel and French President François Hollande called a special Eurozone summit for Tuesday 7 July to discuss the fallout and a future course of direction.
And European Council President Donald Tusk agreed, calling a eurozone summit. "I have called a euro summit Tuesday evening at 1800 [1700 BST] to discuss situation after referendum in Greece," Tusk tweeted.
European Commission President Jean-Claude Juncker will hold a conference call with Tusk, Eurogroup President Jeroen Dijsselbloem and European Central Bank President Mario Draghi on the Greek situation on 6 July, the Commission said.
And the press was pretty unanimous in its coverage.
While most Greeks celebrated, German politicians lined up to criticise the No vote.
Sources told Der Spiegel magazine that Merkel had described Tsipras as a "hard and ideological" gambler, who was "driving his country to the wall", and "playing roulette with an entire country".
Sigmar Gabriel, the deputy German chancellor, said the Greek Prime Minister had "torn down the last bridges on which Greece and Europe could have moved towards a compromise. With the rejection of the rules of the eurozone ... negotiations about a programme worth billions are barely conceivable," he told Tagesspiegel newspaper.
"[Alexis] Tsipras and his government are leading the Greek people on a path of bitter abandonment and hopelessness."
And Hans Michelbach, of Merkel's Bavarian Christian Social Union partners, told Reuters that Greece might be better off outside the eurozone.
"Now one has to ask the question whether Greece would not be better off outside the eurozone," said Michelbach. "Unfortunately, Greece has chosen a path of isolation," he said.
And Peter Kažimír, Slovakia's finance minister, said he was "disappointed", adding that Greece's rejection of reforms "cannot mean that they will get the money easier".
"We will not go gently into this good night. We stand united and we need to respond to this situation as soon as possible," he said.