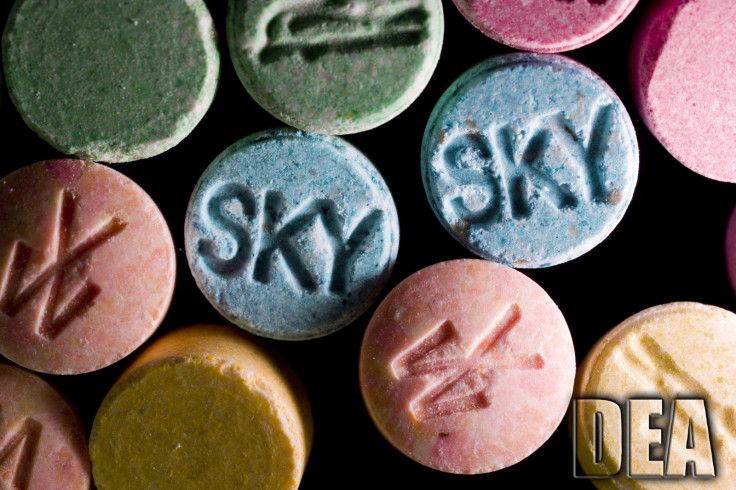 Ecstasy pills are increasingly being sold with child-friendly logos and designs to appeal to children, drug expert Fiona Measham, has warned. Her warning comes after three 12-year-old girls fell critically ill in Salford, Greater Manchester after consuming pills marked with a child-friendly logo.
Measham, a member of the government's Advisory Council on the Misuse of Drugs (ACMD) and also founder of The Loop, a charity which tests drugs, has said that half of the ecstasy pills she tested had logos and designs that children would find attractive. She was of the opinion that more than trying to "entice children into a web of drug addiction" the move could be to appeal to the retro-kitsch market.

She tested pills at Parklife in Manchester earlier this month and said, "I tested 30 different types of pills at Parklife and in terms of the design they fell into broadly two categories. One, what I'd call 'luxury goods'. So, Louis Vuitton, Rolls-Royce, Rolex and things like that.
"The others had children and youth-oriented designs: we saw pills with Darth Vader on them, R2D2, Mickey Mouse, as well as these teddy pills, in both pink and yellow, which are actually shaped like teddy bears."
Measham also said the ecstasy pills were very inexpensive. "An ecstasy tablet which could keep an adult male going all night is only a fiver. It's a very cheap night out," she told The Guardian.
The three Salford girls who took ill after taking the ecstasy pills are reported to be in a stable condition. The tablets they took were apparently being sold for as little as 50p ($0.73).
"She was in a very, very bad way. If it hadn't been for the person who dialed 999 when they did, it might have been another story. She was all over the place and the police had to calm her down.
"We think she did not know what she was taking but whoever has phoned the ambulance has saved her life. She is very lucky," a relative of one of the girls said.
A young man and woman were arrested and questioned in the case; however, both are now out on bail until 15 July.